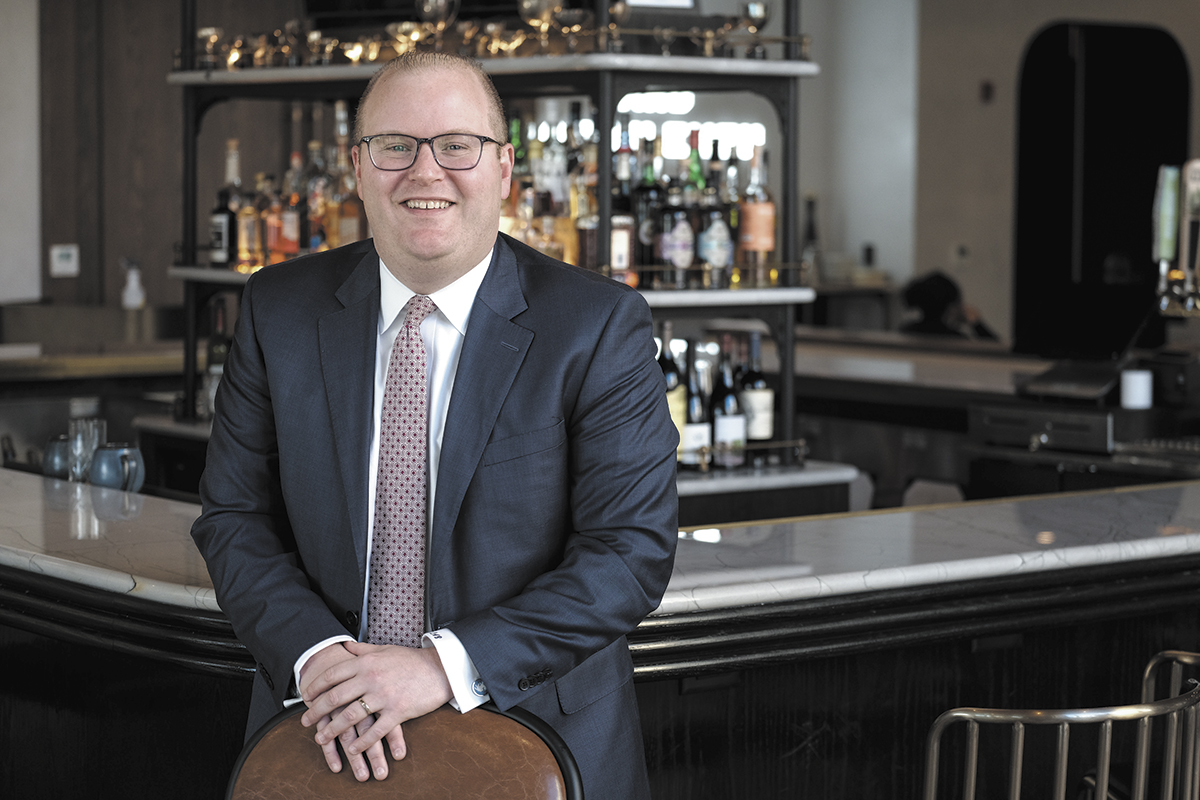 Managing Director of Government Advisory, Katz Sapper & Miller

Luke Bosso helps local governments and government-related organizations solve problems by providing project-management services or helping implement federal funds. "Our state is truly at a crossroads," he said, "and the investments we make in the next three years could make or break the state in the next 20 years." At the Indiana Economic Development Corp., he was part of five years of record-breaking economic development announcements. He also was active in a deal to move Elanco's global headquarters to downtown Indianapolis and in bringing personal protective equipment manufacturing back to the United States.
Getting here: Bosso had been Gov. Eric Holcomb's adviser for economic development, workforce and infrastructure and then was hired—right before the pandemic—to serve as chief of staff for the Indiana Economic Development Corp. When the state shifted into pandemic response mode, everyone at the IEDC became responsible for purchasing personal protective equipment and testing supplies. "We were also tasked with the state's economic recovery plan, all while still doing the IEDC's day-to-day work," he said. So when Katz Sapper & Miller offered him the opportunity to be the managing director of a new business unit focusing on government advisory services, he went.
First job: He made salads at Fisherman's Dock restaurant.
Proud moment: During the pandemic, the IEDC team set up a system that guaranteed the state never bought any counterfeit protective equipment, helped several Indiana manufacturers start to make PPE, and created a marketplace to send businesses and schools PPE to help them reopen safely. "Manufacturing is the lifeline of the Indiana economy, and to watch companies step up in a time of need is something that should make every Hoosier proud," he said.
Influential person: His father, Drew Bosso. "He challenged me as a kid growing up, and it's helped me so much as an adult."
Givebacks: member, Corporate Work Study Board, Providence Cristo Rey High School; sponsorship chair, Local Organizing Committee for the Horizon League Men's and Women's Basketball Championship; vice president, Indiana Society of Chicago; restaurant chair, Indianapolis Zoo's Zoobilation
Downtime: spending time with his wife, going to events, traveling, watching sports•
Check out more Forty Under 40 honorees.
Please enable JavaScript to view this content.