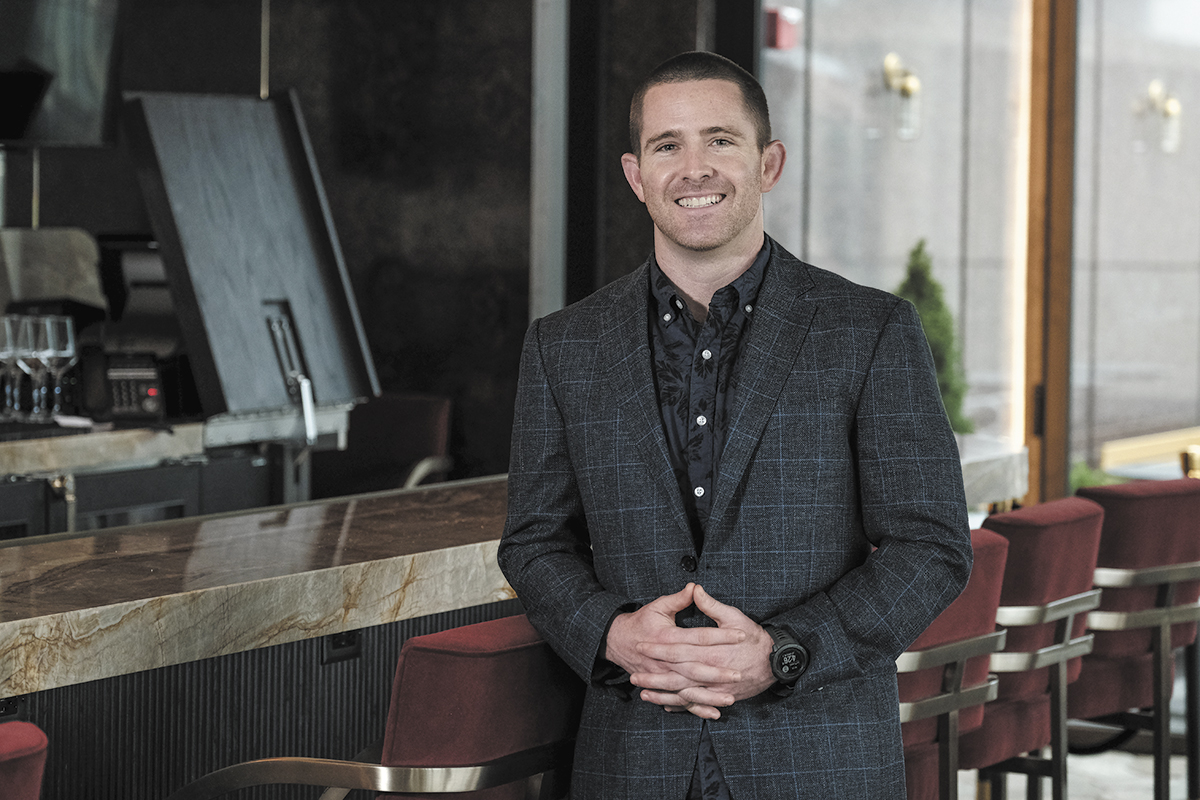 CEO, Circle Beverage

Circle Beverage produces functional, "better-for-you" drinks with names like Circle Kombucha and Circle Sparkling Collagen Water that are distributed across the United States. Matt Whiteside, a lifelong Type 1 diabetic, says he knows firsthand how challenging it is to find outstanding food and beverage options while also minimizing his own sugar intake, so "being part of a company that is solving this problem is what gets me fired up every day."
Getting here: Whiteside's career started as a supply chain associate with Coca-Cola, which was his first exposure to beverage production. He then joined Rolls-Royce's Global Leadership Program and spent six years based in the aerospace and gas turbine manufacturing businesses across the globe. That brought him to Indianapolis, where he did a stint in health care at Indiana University Health and consulting work for a few manufacturing and beverage firms, which led to his co-founding Circle Beverage with Skylar Williams.
First job: mascot and party entertainer at a children's entertainment venue that's no longer in business
Proud moment: "I'm proud to be building a Hoosier business that is creating manufacturing careers and opportunities in the heart of Marion County. Many companies in manufacturing have had to move out of the urban centers, and these types of jobs have gone with them. I like knowing that Circle is a part of reversing that trend."
Influential people: Jesus Christ—with his wife, Kaitlin, a close second. "While religion can be a topic of division in today's culture, I sum my beliefs up into the No. 1 teaching of Christ, which is love. …  Kaitlin is my friend, adviser, confidant and rock in all situations."
Givebacks: board member, Mitch Daniels Leadership Foundation; corporate work study board, Providence Cristo Rey High School
Downtime: family time, practicing Brazilian jiu-jitsu•
Check out more Forty Under 40 honorees.
Please enable JavaScript to view this content.