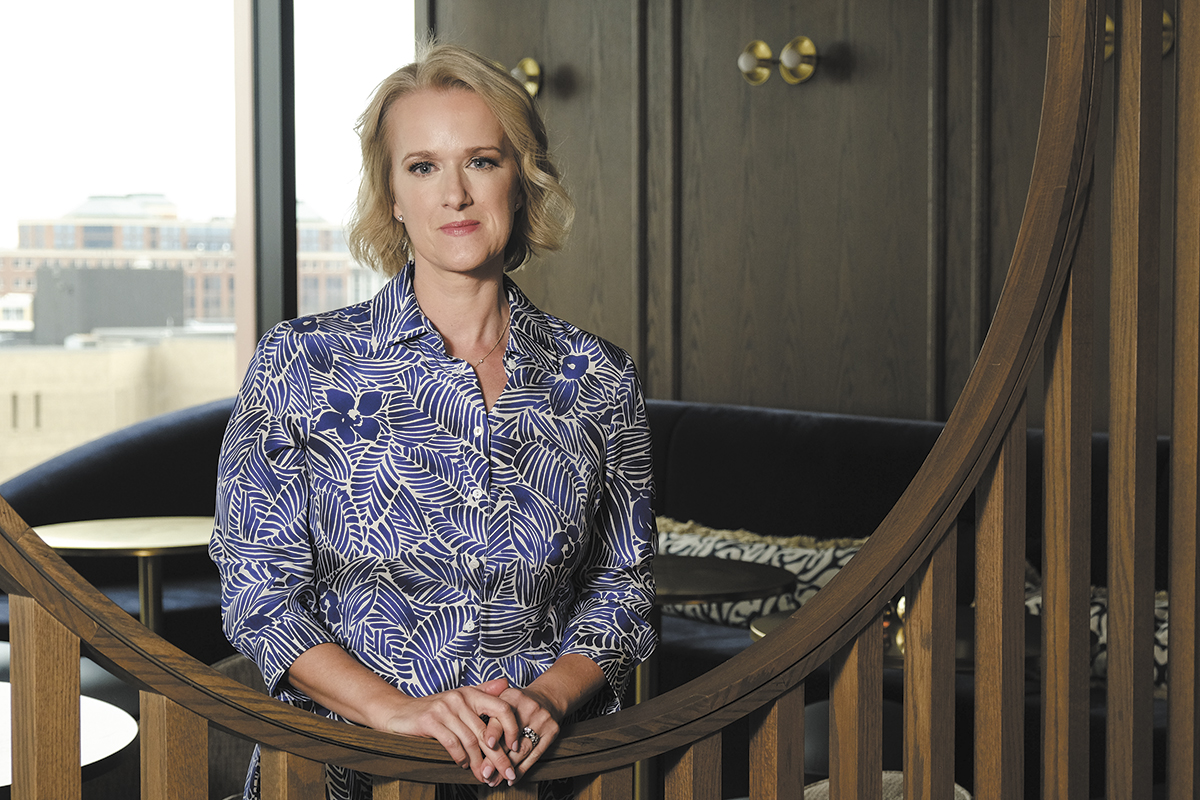 Senior Director of Government and Community Affairs, The Heritage Group

After working for then-U.S. Rep. Susan Brooks for nearly 10 years, Megan Savage took a newly created position with The Heritage Group, which manages a portfolio of more than 30 companies specializing in heavy construction and materials, environmental services, and specialty chemicals. Savage's role at Heritage is multifaceted. She advises internal companies on how government policies might affect their business, provides mentorship to startups going through The Heritage Accelerator and builds The Heritage Group relationship with external parties. "I'm fortunate to be in a role where I get to work with my colleagues across the company to help them solve problems faced by our customers," she said.
Getting here: Savage started her career as a deputy prosecuting attorney in Marion County, then became chief of staff for Brooks and counsel to the House Committee on Ethics.
First job: Receptionist at Scandals Hair Salon. "It was the best first job and a great education for a 16-year-old. The secrets people share with their hairstylist—wow."
Proud moment: Participating in a delegation to Iraq in November 2021 to educate their parliament on general operational best practices and how to create ethics rules in a self-governing body. "We have struggles in our democracy in America, but the experience in Iraq showed me that we in America are still the gold standard when it comes to government. People all around the world will fight and struggle for the opportunity to build what we are so lucky to have."
Influential person: Her mother, Robyn Moberly (a previous IBJ Women of Influence honoree). "She instilled in me a healthy dose of ambition, helped me navigate professional decisions as they arose, and now, as a mom myself, I realize how she showed me to balance a fulfilling and engaging professional career with being a wife and mom."
Givebacks: member, Indiana University McKinney School of Law alumni board
Downtime: hot yoga, travel, concerts, family time•
Check out more Forty Under 40 honorees.
Please enable JavaScript to view this content.