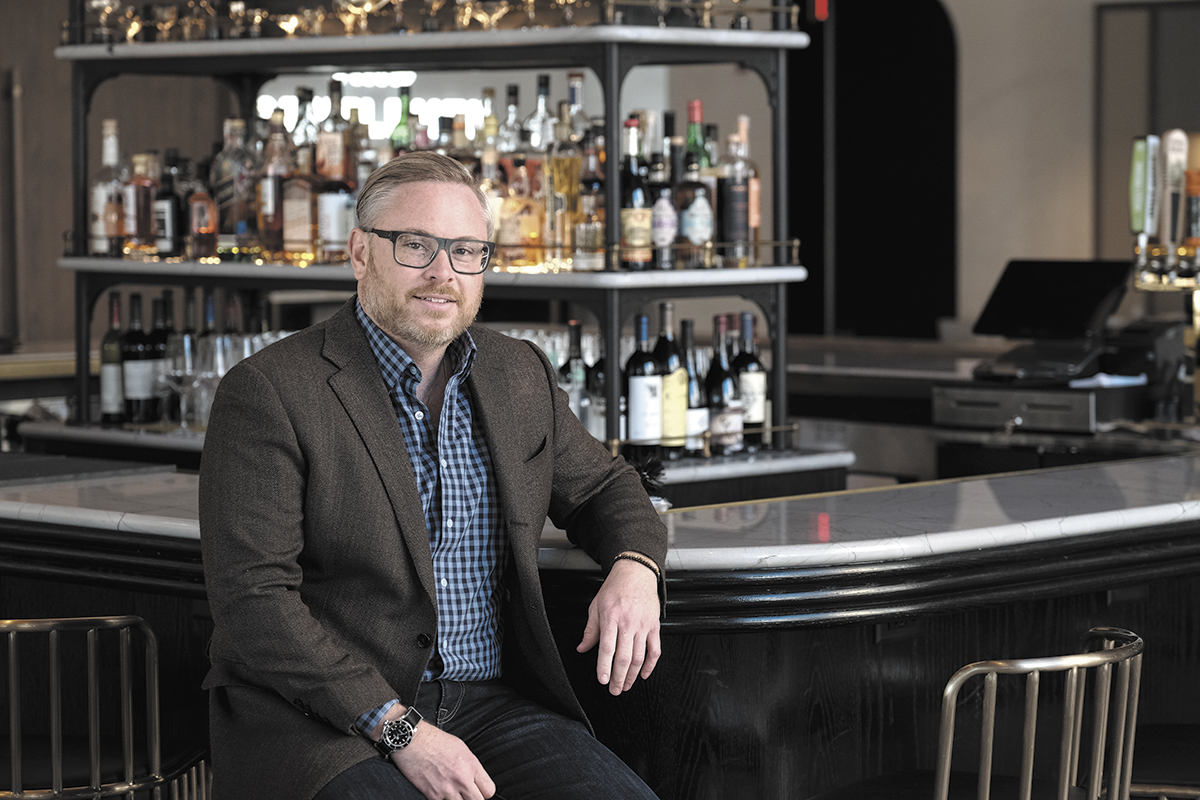 Partner, metaCRE
Proprietor, The District Tap and Cholita Taqueria
Partner, Cranfill Development

In the past five years, Michael Cranfill has started three Indianapolis restaurants and partnered on the creation of a commercial real estate company, metaCRE. In addition, he is an active partner in Cranfill Development, along with his father and brother. The company is currently developing 65 acres of retail in Brownsburg, just south of Interstate 74, along with Scannell Properties.
Getting here: After graduating from Hanover College, Cranfill went to work as a retail real estate broker for what was The Linder Co. Eight years ago, he decided it was time for his "dare to be great" moment and became majority partner in what is now the Northside District Tap, a craft beer and sports bar at Clearwater Crossing. The knowledge gained in that venture led to a restaurant in Broad Ripple called Cholita Taqueria and a second District Tap downtown, at Meridian and Georgia streets. During the first part of pandemic, he and three partners created metaCRE.
First job: He worked for his father at his Hidden River Tree Farm in Brownsburg, pruning, balling and burlapping trees, cutting grass and doing various other tasks.
Proud moment: During the early days of the first District Tap, the business was bleeding money. Cranfill asked his management team to come up with a list of five things the business wasn't doing and should, as well as five things it was doing and shouldn't. "We met the next day and immediately started implementing their ideas," he said. "Three months later, we were breaking even."
Influential people: His parents, Larry and Debbie Cranfill. "A serial entrepreneur, [his father] always taught us to think creatively, see opportunities where others didn't, know your demonstrative differences from your competitors and listen to your clients—because they will tell you what they want."
Givebacks: volunteer, Big Brothers Big Sisters of Central Indiana. "I was matched with Henry 11 years ago when he was age 9 and have since watched him grow into a caring, loving and extremely talented young man who excelled in orchestra during high school."
Downtime: Trying out new restaurants and seeing what's in other markets that isn't in Indianapolis. Also, playing tennis and taking ski trips.•
Check out more Forty Under 40 honorees.
Please enable JavaScript to view this content.