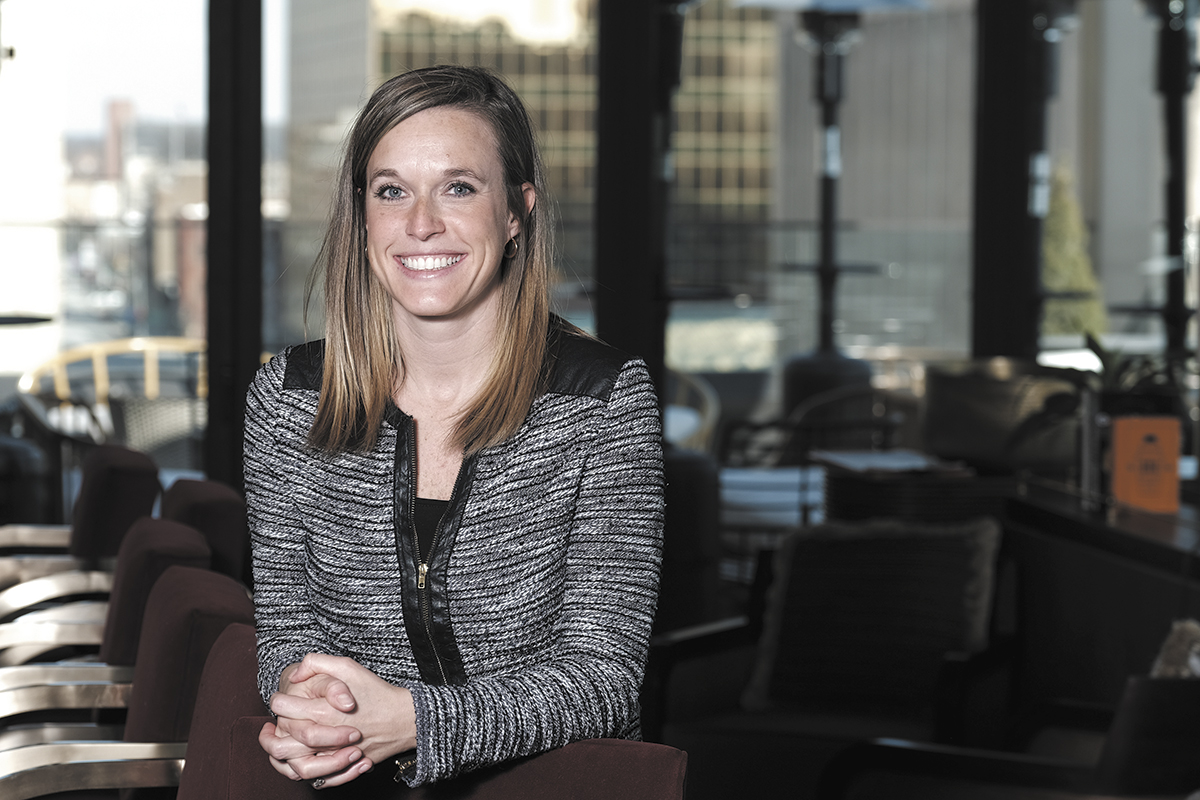 Director of Public Relations, Visit Indy

Morgan Snyder calls herself "Indy's chief storyteller." In that role, she's responsible for engaging with national media—and has convinced more than 500 media members to visit Indianapolis, with a goal of landing positive stories that help position Indy as a must-visit destination. Her efforts placed the city as one of the "World's Greatest Places" in 2021 (Time Magazine), "Best Places to Travel in 2021" (Travel + Leisure Magazine) and "21 Best Places to Go in 2021" (Condé Nast Traveler Magazine). When she's not working directly with media to tell the city's story, she works with Visit Indy's sales team to help retain convention business and attract more. "If I continue to do my job in inspiring more people to visit Indy," she said, "more vital industry jobs will be created and more dollars will be pumped into our city's economy."
Getting here: As a senior at Butler University, Snyder was selected for the spring 2007 communications internship at what was then called the Indianapolis Convention and Visitors Association. After graduation, she landed at Hirons & Co., directing strategic marketing decisions for the Indiana Office of Tourism Development. Before rejoining Visit Indy, she also spent three years overseeing the PR and marketing efforts at the Conrad Indianapolis.
First job: At age 12, she launched a monthly neighborhood newsletter.
Proud moment: Landing positive media coverage about Indianapolis in prestigious publications, including a full-page piece in the Sunday Travel section of The New York Times called "36 Hours." "After four years of courting this editor and pitching them on Indy, I was finally able to entice them on why Indy was worthy of such real estate."
Influential person: Her grandfather, Richard Michalski. "He was the first person I was the closest to in my
life to pass away. He is my daily reminder to not take all the good moments for granted."
Givebacks: executive committee, Benjamin Harrison Presidential Site; board chair, national PRSA Travel & Tourism section; member, board and Audience Engagement and DEIA Committee, The Cabaret
Downtime: family time, cheering on the Butler Bulldogs, visiting restaurants•
Check out more Forty Under 40 honorees.
Please enable JavaScript to view this content.