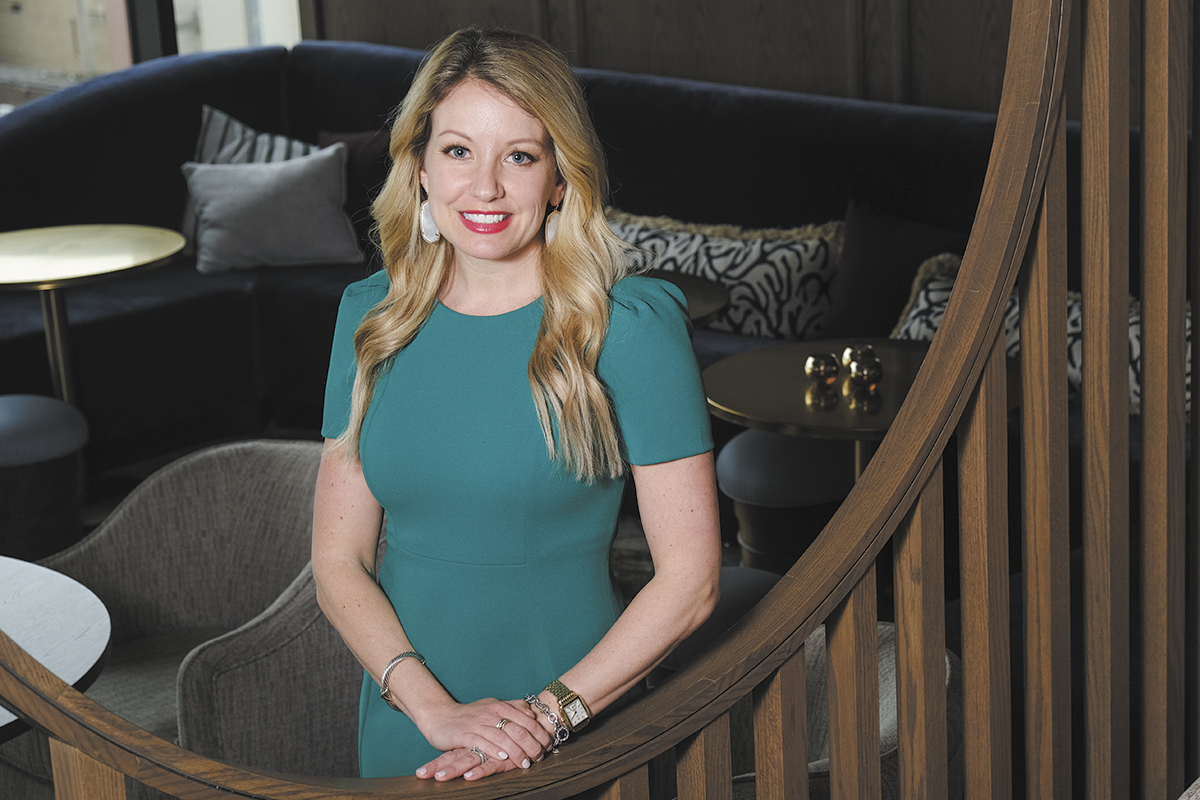 Founder and Principal, Holsapple Communications LLC

Sarah Holsapple describes herself as "a storyteller by nature," and that's a skill she has used in journalism, media relations and—for the past five years—as owner of her own communications business. "Every client has a story to share, and I am invested in helping them find the recognition they deserve," she said. Among her recent projects is interviewing case managers and others from the Department of Child Services about the hardships of their jobs and the work they do. She also works closely with the Department of Veterans Affairs and is currently coordinating a communications campaign to raise awareness of the Military Family Relief Fund, a resource available for veterans having financial difficulties.
Getting here: Holsapple worked in several Indiana markets as a broadcast journalist, including at WRTV-TV Channel 6, before leaving news to be a spokesperson for former Indianapolis Mayor Greg Ballard, then Citizens Energy Group (where she dealt with the Richmond Hill house explosion in 2012). In April 2017, she started Holsapple Communications.
First job: Hostess at Bob Evans. "You learn a lot about people when you are what's standing between them and their biscuits and gravy."
Proud moment: Hiring her first full-time employee. "I knew Holsapple Communications was heading in the right direction when I'd grown it to a point where I could offer employees a full-time salary, paid time off, 401(k) benefits, and even a computer and phone allowance."
Influential people: Her father, Tim Cornell. "My dad is the best businessman I know, and I seek his advice weekly, sometimes daily. He managed to excel at his career while putting faith and family first."
Givebacks: Member, Women for Riley and Stanley K. Lacy Advisory Council. She was a member of SKL Leadership class XXXIX.
Downtime: family time, skiing, exercising, Bible study•
Check out more Forty Under 40 honorees.
Please enable JavaScript to view this content.