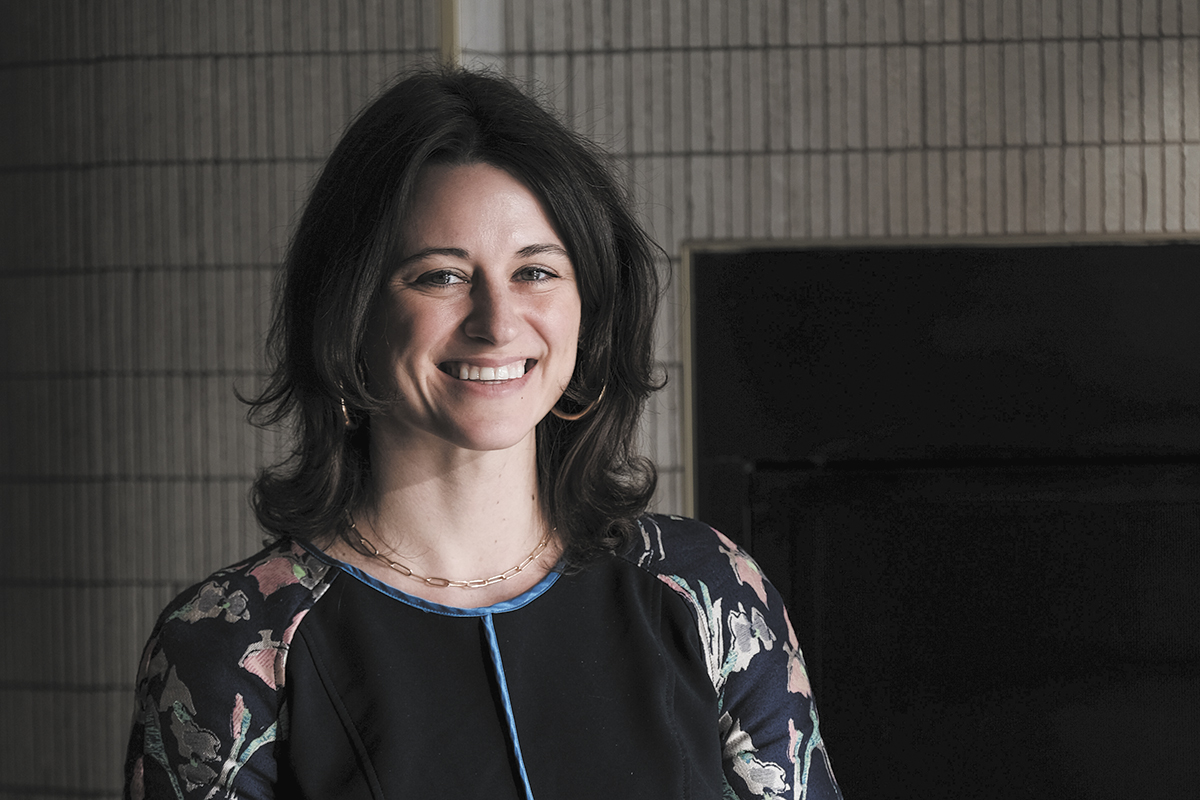 Director, Department of Metropolitan Development, City of Indianapolis

The Department of Metropolitan Development exists to drive community and economic development in Indianapolis and Marion County. As director, Scarlett Andrews oversees a budget of more than $80 million and a staff of about 70 that works to expand affordable housing, revitalize post-pandemic downtown—including City Market's east plaza and the Marion County Jail II project—and build an equitable future for the city.
Getting here: Andrews came to Indianapolis from New Orleans in 2015 with some job experience in not-for-profit advocacy and fundraising and having left a doctoral program. She reached out to organizations that interested her, which led her to Renew Indianapolis, then to a position as community builder for the South Indy quality-of-life plan. At the same time, she served on an LGBTQ civil rights advocacy initiative focused on the business community. She worked in the Mayor's Office for four years and became the connector between the Department of Metropolitan Development, the Indy Chamber, the Indianapolis Bond Bank, and the Capital Improvement Board on transactional real estate economic development projects.
First job: She worked on her family farm in Tennessee, getting paid to feed calves and help milk cows or drive the tractor to rake hay.   
Proud moment: After taking the DMD job, she hired two deputy directors and a few other key leadership positions. "While it was challenging to recruit and hire so many key positions in the first few months, I'm proud that the team we have in leadership at DMD is more diverse than perhaps ever in the department's history."
Influential person: Her father, who died in 2016 after a 10-year battle with pulmonary fibrosis, including a lung transplant in 2011. "He was the calmest person I've ever met," she said. "Among his sage advice, he always told me: 'Choose your battles' and 'Gotta look out for number one, because no one else can do it for you.'"
Givebacks: board member, Visit Indy Tourism Tomorrow; member, United Way of Central Indiana's Capital Projects Fund Committee
Downtime: reading (mostly fiction), taking classes at Fountain Square Yoga and traveling over long weekends•
Check out more Forty Under 40 honorees.
Please enable JavaScript to view this content.