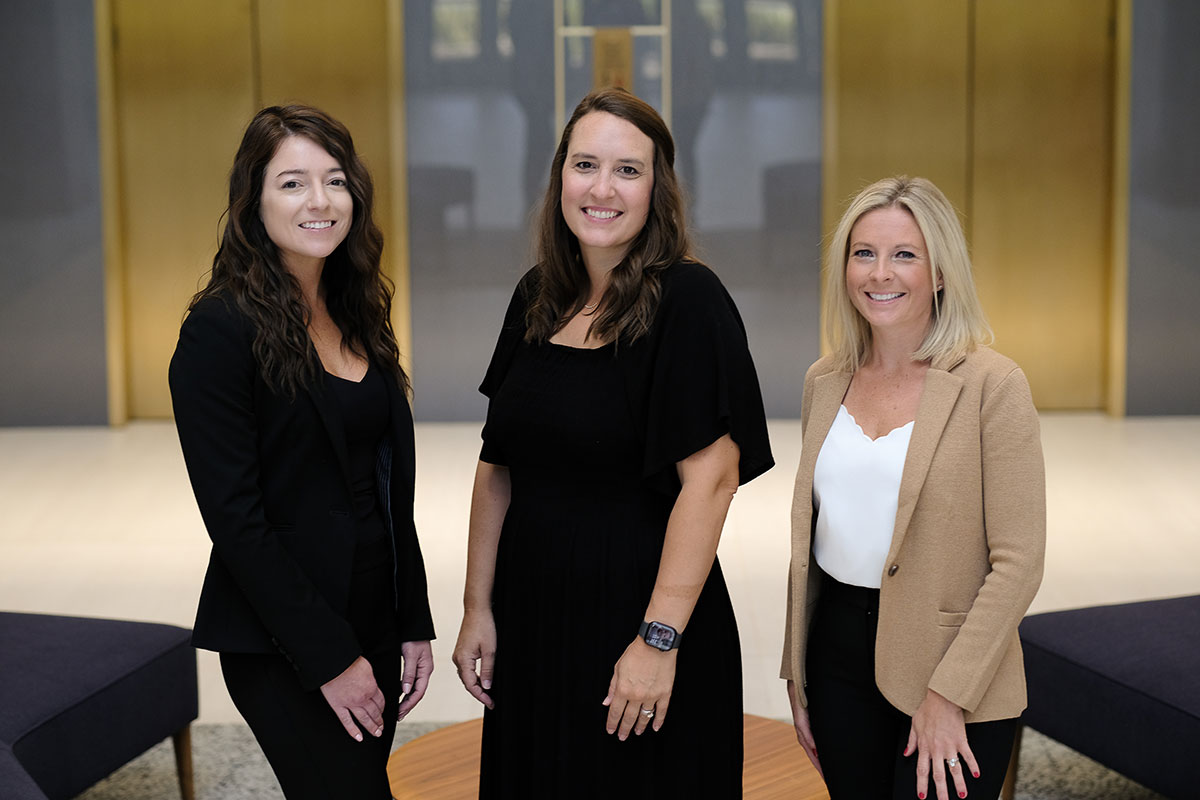 The Human Resources department at Knowledge Services has a mandate: Offer support to employees not only in their role at work but also assist when life gets tough and celebrate life's joyous moments.
"We are a culture-driven company," said Meaghan Emery, vice president of human resources. "I think it's important to create an environment where team members have a sense of belonging and that we care. We all know our mission, and that's what drives everyone to do their best. We're serving those who serve others."
Knowledge Services' work involves streamlining the hiring process for governments, enabling them to save time and money and make data-driven decisions. Its corporate culture tries to make life simpler for its employees. One program, Baby on Board, gives new moms a chance to ease back into the workforce. For the first four weeks a new mother is back in the office, she sits in a special office set up with everything she might need to bring her baby to work. The office has a door, a shade for privacy and a cushioned chair for feedings.
"We've had several babies in the office attend meetings, being the background of phone calls while the moms are working," Emery said. "It's fun to watch everybody when they see a baby coming down the hall."
In addition, there's the Mother's Suite—two private rooms for nursing mothers to pump and store their milk. HR provides access to this room to any nursing mother in the building.
And then there's Buddy—a 12-person electric vehicle that runs during high-traffic hours to get employees and others in the building from their car to the building during inclement weather—and Fabulous Fourth Friday, where lunch or a snack is served and then everyone gets to work cleaning desks and the area around them.
Ideas for new programs often come from the company's team members. Emery said the company has an annual engagement survey that yields ideas like paid time off on your birthday or a floating holiday that allows employees a day off to celebrate any holiday of their choosing.
"We can't celebrate every holiday or nothing would get done, so this is our way of letting team members choose what's important to them," she said.
The idea for the floating holiday came from HR Director Keegan Osman, who presented it to Emery, who brought it to CEO Julie Bielawski, who approved it "almost immediately," Emery said.
"We don't have a lot of red tape," she said. "We're a small company. Innovation is one of our pillars. There are always enhancements to be made."
Knowledge Services has just shy of 200 employees, but it still thinks of itself as a small business.
"How do you keep that family feel as you grow?" Emery said. "It's hard to do. So we're listening to everybody. We're serving our team members to make the best environment that we can."•
Check out more HR impact award honorees.
Please enable JavaScript to view this content.