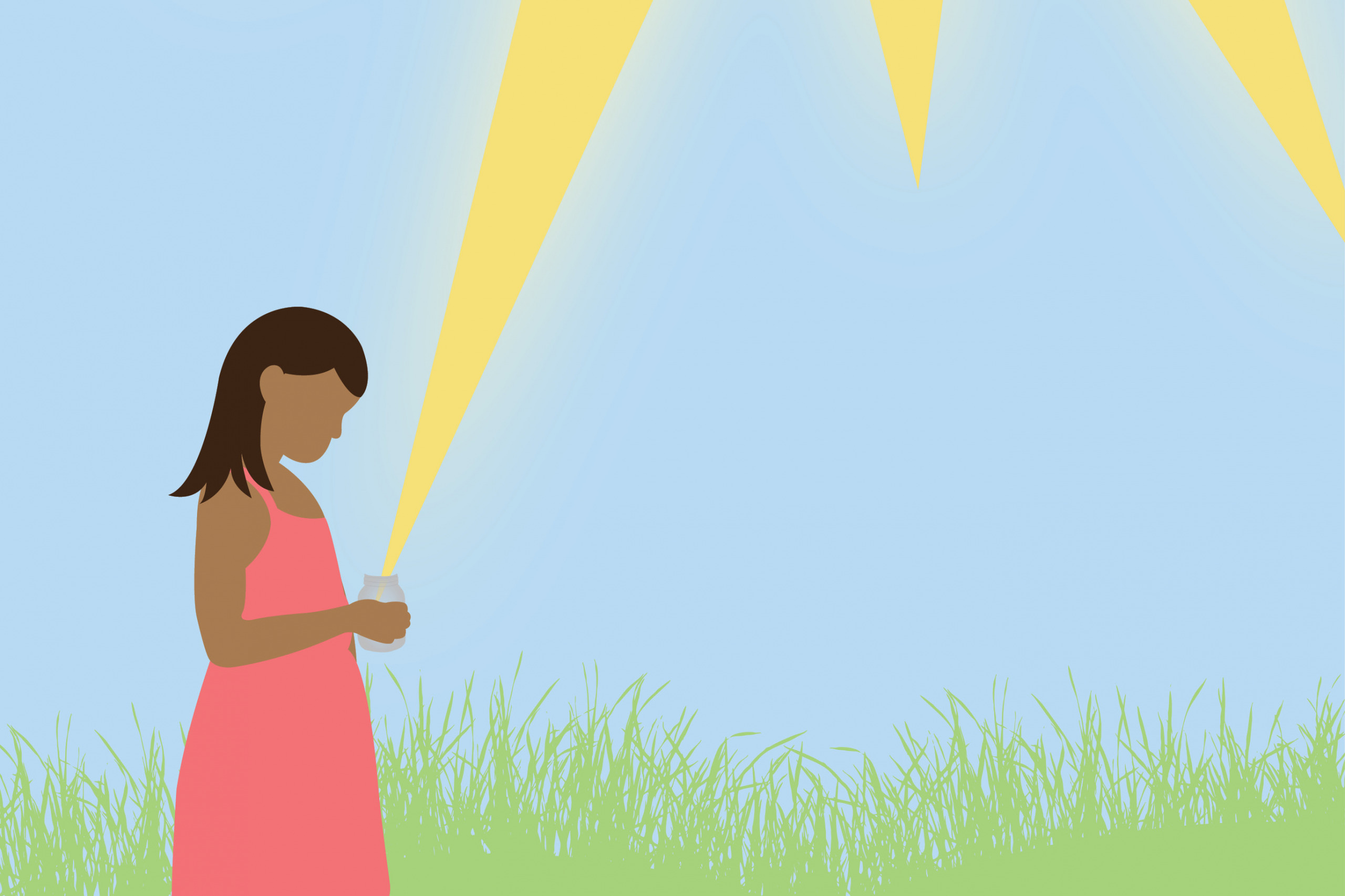 It's like catching sunshine in a bottle and saving it for a cloudy day.
Energy storage—the process of capturing energy and using it later—is nowhere near as easy as standing in the back yard with a jar. It's a multibillion-dollar industry that spans batteries, pumped hydro systems, electric storage coils and towering gravity-elevator systems.
Demand for clean energy, and the storage systems that accompany it, is rising across the nation. Hundreds of large corporations, from Apple Inc. to General Motors Co., are clamoring for clean energy to help them lessen their carbon footprint from fossil fuels—a move known as the "green transition."
Households, too, increasingly want clean energy, and electric utilities are moving quickly to replace coal generation with renewables, such as wind and solar.
But for all the soaring interest, the renewable sector has faced a long-standing problem: how to store energy for use when the sun isn't shining or the wind isn't blowing. Often, the energy from wind and solar farms is not captured if it is not needed on the grid for quick use.
Now, after a long, slow rollout, the nation's storage sector seems finally poised to make a giant leap this year, with huge potential ramifications for how we power our cars, homes and factories.
Utilities this year are on pace to install a record 9 gigawatts of battery storage in the U.S. grid, enough to power nearly 7 million homes, according to S&P Global Market Intelligence. That's up from about 1 gigawatt in 2020.
The vast majority of those projects is in California and Texas, which have experienced rolling blackouts and problems with grid reliability.
Indiana, for its part, is poised to quadruple its energy storage in coming years, jumping from 50 megawatts currently in operation to 275 megawatts, through projects statewide—all at solar farms—that have been approved by state regulators but not yet constructed.
Game-changer?
If the trend holds, energy storage could finally live up to its promise to be a game-changer in power generation by helping to overcome the industry's biggest challenge: producing a steady stream of power.
"The holy grail that everyone hopes can be achieved is, [being able to] get abundant, inexpensive, reliable storage technology," said Paul Mitchell, president and CEO of Energy Systems Network, a not-for-profit based in Indianapolis that advocates for alternative energy. "That's what you need to create that reliability on the grid."
It could also encourage the wider use of rooftop solar and make possible the use of independent microgrids that could allow a parking garage to charge dozens of electric cars at once.
Industry advocates also say reliable storage could help during emergencies like power outages from storms, equipment failures, accidents or even terrorist attacks.
Experts say the energy-storage sector is still in its infancy and could take years to mature.
American Clean Power, a Washington, D.C.-based trade association that represents the storage industry and other renewable sectors, says stored energy represents only 2% of all energy generated in the United States.
"But the game-changing nature of energy storage is its ability to balance power supply and demand instantaneously—within milliseconds—which makes power networks more resilient, efficient and cleaner than ever before," the association says on its website.
Craig Irwin, a research analyst with Roth Capital Partners in New York, said no company has developed a battery storage system that can hold energy for longer than a few hours, and many systems are still hugely expensive.
The storage sector is not about to transform the industry overnight, he said. "It's barely beginning."
Just beginning
In Indiana, energy storage is still a blip on the landscape. So far, only four utilities have bought or built storage projects, each of them fairly small.
The largest of the pack is AES Indiana's 20-megawatt battery storage array, at the Harding Street Generating Station, on South Harding Street at West Hanna Avenue. When the system opened in 2016, company leaders hailed it as the first grid-scale, battery-based energy storage system in the 15-state grid region operated by the Midcontinent Independent System Operation, also known as MISO.
It's AES Indiana's only energy-storage facility, although the company has received approval to build a 60-megawatt facility near a solar farm it is developing at its Petersburg Generating Station about 120 miles southwest of Indianapolis. The solar farm project is scheduled to come online in 2024.
AES Indiana President Kristina Lund called the storage system a flexible technology with many applications, from helping to minimize fluctuations in the solar output to helping natural-gas power plants deliver more energy to the grid as demand peaks.
"That flexibility is going to be even more important as more renewables are added to the grid," she said.
Duke Energy Indiana is close behind, with 15 megawatts of energy-storage capacity—or three locations (Camp Atterbury, Naval Support Activity, Crane, and the small southeastern Indiana town of Nabb) with five megawatts each.
The company has no additional projects approved by state regulators, although it said it has requested proposals from outside developers to bid on solar-and-storage combination projects.
"I do think storage is going to play an increasingly significant role," Kelley Karn, the utility's vice president of regulatory affairs and policy, told IBJ.
Other storage projects now in operation include Indiana Michigan Power Co.'s 12-megawatt battery array near Fort Wayne and CenterPoint Energy's two small facilities, totaling just 3 megawatts, in southern Indiana.
Still on the drawing board are three projects planned by Merrillville-based utility Northern Indiana Public Service Co., totaling 165 megawatts. All three projects have been approved by Indiana utility regulators, but the utility said earlier this month it expects to delay the projects, possibly by more than a year, due to a federal investigation into whether China is circumventing tariffs on solar panels.
In the meantime, some energy developers are planning other projects, but they have yet to receive the green light from state regulators.
Last month, developer Open Road Renewables told trade journal Energy Storage News it was proposing a 131-megawatt battery-energy storage system to adjoin a substation near the small town of Walkerton in LaPorte County. The proposal, called Monroe Power Project, would use lithium-ion batteries.
Where Indiana stands
It's difficult to get a definitive read on whether Indiana utilities are aggressively pushing for more storage capacity over the next decade. Many say they are still in the process of formulating long-term, non-binding plans, which they are required to update every three years, often after holding numerous community hearings.
Citizens Action Coalition of Indiana, a utility watchdog group, said it has scoured the latest batch of utility planning documents, called integrated resource plans, or IRPs. It found that eight large Indiana utilities are planning a total of 606 additional megawatts of battery storage by 2030.
"I anticipate both the planned amount of battery storage and solar will continue to increase with each iteration of utility IRPs, unless we see a major change in policy or market dynamics from where we have been for the last 10 years," said Ben Inskeep, the group's program director.
Indiana did not crack the top ranking of states with large, utility-scale energy storage resources, either operating or planned.
Those top states are California, Texas, Nevada, Arizona, New York, Utah, Hawaii, New Mexico, Florida and Massachusetts, according to S&P Global Market Intelligence. The organization did not list states ranking below the top 10.
"The vast majority of planned storage resources are in California and Texas, where development is supporting grid reliability and helping to integrate growing volumes of variable renewable resources into system operations," said the S&P report, issued in December.
Yet some industry players say Indiana ranks high on their list. FlexGen, an energy storage technology firm based in Durham, North Carolina, is helping a rural utility cooperative in Indiana deploy a battery storage project to reduce grid demand during peak times and provide power backup to its networks during weather disruptions.
It said Indiana is poised for a huge growth spurt in solar and wind projects, and that batteries are a natural fit for such projects, to give them more reliability.
"Wind and solar are fantastic," said Kelcey Pegler, CEO of FlexGen. "Because they are clean and green, they give us the grid of the future. They just happen to be intermittent because the wind doesn't always blow, and the sun doesn't always shine. So, batteries sit in the intersection of the grid of yesteryear and the ambitions of tomorrow."
Batteries, however, have their limitations. Most lithium-ion arrays can hold charges only about four fours.
Earlier this month, the U.S. Department of Energy launched a $505 million initiative to help commercialize energy storage that can power the grid at least 10 hours.
"The ability to move cheaper, cleaner electricity where and when it is needed most is the linchpin to a reliable energy grid and critical to meeting President Biden's clean energy goals," U.S. Secretary of Energy Jennifer M. Granholm said in the announcement.
The Biden administration has set a goal of getting the nation to transition to 100% clean energy by 2035.
More than batteries
Batteries, of course, are not the only technology that can capture, store and release electricity, although they now lead the pack. Over the decades, a variety of other technologies have been used.
Last year, a "blank-check company" headed by Indianapolis businessman Bob Laikin announced a deal to combine with a California startup that builds massive tower frames to store and release wind and solar energy on demand.
Laikin's company, Novus Capital Corp. II, later merged with Energy Vault Inc. of suburban Los Angeles in a deal that took the 4-year-old energy company public.
Energy Vault stores energy from wind and solar farms by capturing the farms' excess energy and using it to power motors. The motors operate cranes that lift stacks of custom-made blocks of composite material, each block roughly the size of a school bus, within tower frames that soar 40 stories into the air.
When demand for energy is high, the cranes lower the blocks to the ground, with the motors acting as generators to deliver electricity to the grid.
Energy Vault said the technology was inspired by hydro plants that use gravity to store and discharge energy. Its blocks, made with locally sourced soil or waste material, replace water in that model. An artificial intelligence software platform oversees the systems and coordinates the cranes with energy demand from the grid.
In recent months, one by one, Wall Street analysts have initiated coverage of Energy Vault, saying the company is off to a strong start and has a promising outlook. Energy Vault recently broke ground on a large system in China next to a wind farm and national grid site that it says can support up to 73 megawatts of electricity for 16 hours.
"The demand for energy storage is poised to rapidly increase over the next decade, driven by the new set of demands being placed on electrical grids all over the world," Cowen analyst Thomas Boyes wrote to clients on Feb. 24, as he initiated coverage of the company by giving it an "outperform" rating.
Stifel analyst Stephen Gengaro said he was impressed with Energy Vault's proprietary system that is "well-suited to meet the robust rise in energy storage demand that is being driven by the sharp rise in intermittent wind and solar power generation." He initiated coverage March 9 with a "buy" rating.
More than storage
Energy storage is touted as much more useful than just capturing electricity produced by large power plants.
Increasingly, people are pointing to it as a way to solve a host of other looming energy problems that could be heading our way. One use, they say, is to help recharge electric vehicles.
Imagine, for example, that 30 Tesla electric vehicles pull up to a parking garage and all want to charge at the same time.
That "can overtax the grid infrastructure at that particular parking garage, or that particular substation, or that particular transformer," said Mitchell of Energy System network.
A small energy storage system, he said, could act as a buffer between the electric vehicles and the charging system in the grid—"meaning, I don't have to build a whole new substation; I don't need to run a whole bunch of new power lines to that location," he said.•
Please enable JavaScript to view this content.