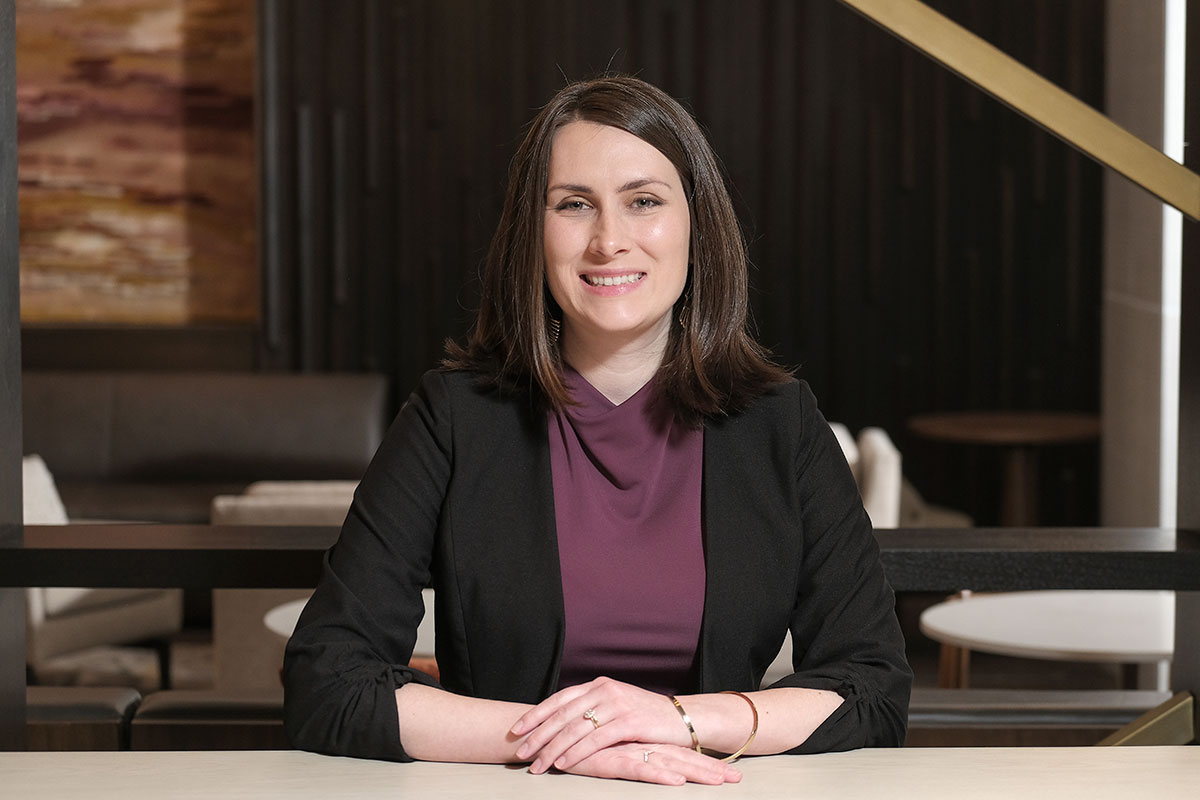 Director of Public Affairs | Indianapolis Airport Authority
Megan Carrico oversees external communications at Indianapolis International Airport to support initiatives involving air-service development, land use, technology upgrades, passenger amenities or local economic development. But where she really stands out is engaging with visitors and community members. Some of her efforts involve simple things, such as getting water-bottle filling stations placed throughout the terminal or providing dedicated gaming tables for Gen Con attendees. Other efforts are big, like college football's biggest game. When Indianapolis hosted the College Football Playoff National Championship in 2022, Carrico spearheaded the effort to welcome fans at the airport, which included 40-foot-tall CFP-branded luminaries at the security checkpoints, 22 posters by 22 local artists, live music, and an interactive goal-post mural by local artist Ashley Nora. Carrico said the airport encourages her to use her creativity in different ways to make an impact.

Getting here: She landed a marketing job at the airport in 2015. Time and opportunity allowed her to advance, she said.
First job: restaurant hostess
Proud moment: She worked on a nearly two-year project to relocate the remains of nearly 500 people at Bethel Cemetery from airport property to Concordia Cemetery. "I led community outreach and respectful, compassionate conversations with the descendants of those laid to rest," Carrico said.
Mentors: Ball State University professor Brad King helped her prepare for the workforce and land her first job out of college. Airport executive Marsha Stone Wurster encouraged her to connect with other working moms when Carrico returned from maternity leave.
Givebacks: She sits on the board of Ball State's School of Journalism and Strategic Communication Alumni Society, serves as a mentor with the Miller College of Business SOAR Program and supports the university's Discovery Women's Philanthropic Leadership Group. She also serves on the host committees for the 2024 U.S. Olympic Team Swimming Trials and the 2024 NBA All-Star Game, as well as annual events such as the Indianapolis 500 and Gen Con.
Advice: "You don't need to have it all figured out. There's beauty and growth in learning as you go, and it will shape you in more ways than you could have imagined."•
Check out more Forty Under 40 honorees.
Please enable JavaScript to view this content.