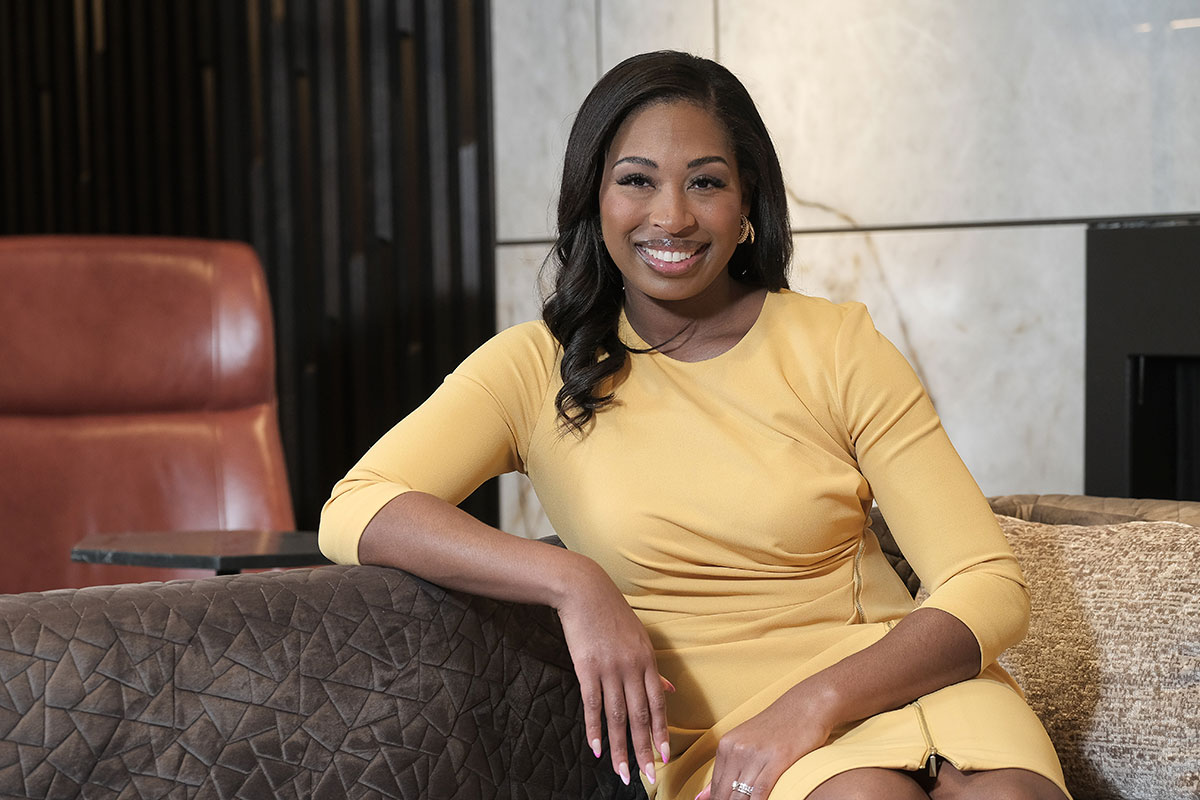 Area General Manager | WM, Great Lakes area
Portia Bailey-Bernard last month became area general manager at WM (formerly Waste Management), where she helps lead and drive the company's Indiana market strategy. She joined WM from Develop Indy, where—as senior vice president—she was instrumental in a regional collaboration to secure $20 million in state funds to establish a vision and plan to develop the White River region. She helped city and state leaders with the site selection, tax credit and abatement process to persuade Elanco Animal Health Inc. to build its global headquarters on 40 acres of the long-idle former GM stamping plant site. Completion is expected within a few years. And before leaving Develop Indy, she was working on the transformation of the Circle Centre Mall, serving as the voice of the community in working with the mall's owners, Circle Centre Development Co., to create a new vision for what the downtown space could be. "As an Indianapolis resident, I have skin in the game in seeing it succeed," she said of the city. "It brings me so much joy knowing that the projects I am working on will be enjoyed by generations to come."

Getting here: She began her career as an attorney advising businesses and local governments on economic development incentives. She also assisted cities, counties, redevelopment commissions and similar groups on how to finance public improvements through the use of bonds.
First job: Camp counselor at Sports of all Sorts in Indianapolis
Proud moment: What she has been able to accomplish at Develop Indy. She assisted in 135 projects totaling more than $1.6 billion in capital investment in Marion County since 2021—despite the pandemic.
Influential mentor: Tiffany Benjamin, CEO of Humana Foundation. Bailey-Bernard interned for Benjamin in Washington, D.C., and Bailey-Bernard continues to reach out to her mentor for personal and professional advice. "She is the chairwoman of my personal board of directors," Bailey-Bernard said.
Givebacks: She serves on the boards of the Indianapolis Cultural Trail, Visit Indy's Tourism Tomorrow Indy initiative, the Indianapolis Neighborhood Housing Partnership, the Greater Indianapolis Progress Committee, and 2024 NBA All-Star Inc., the group behind Indianapolis as host of the NBA All-Star Game.
Advice: "Figure out what your core values are and use those when you are faced with tough decisions. Having those boundaries in place will keep you true to who you are."•
Check out more Forty Under 40 honorees.
Please enable JavaScript to view this content.