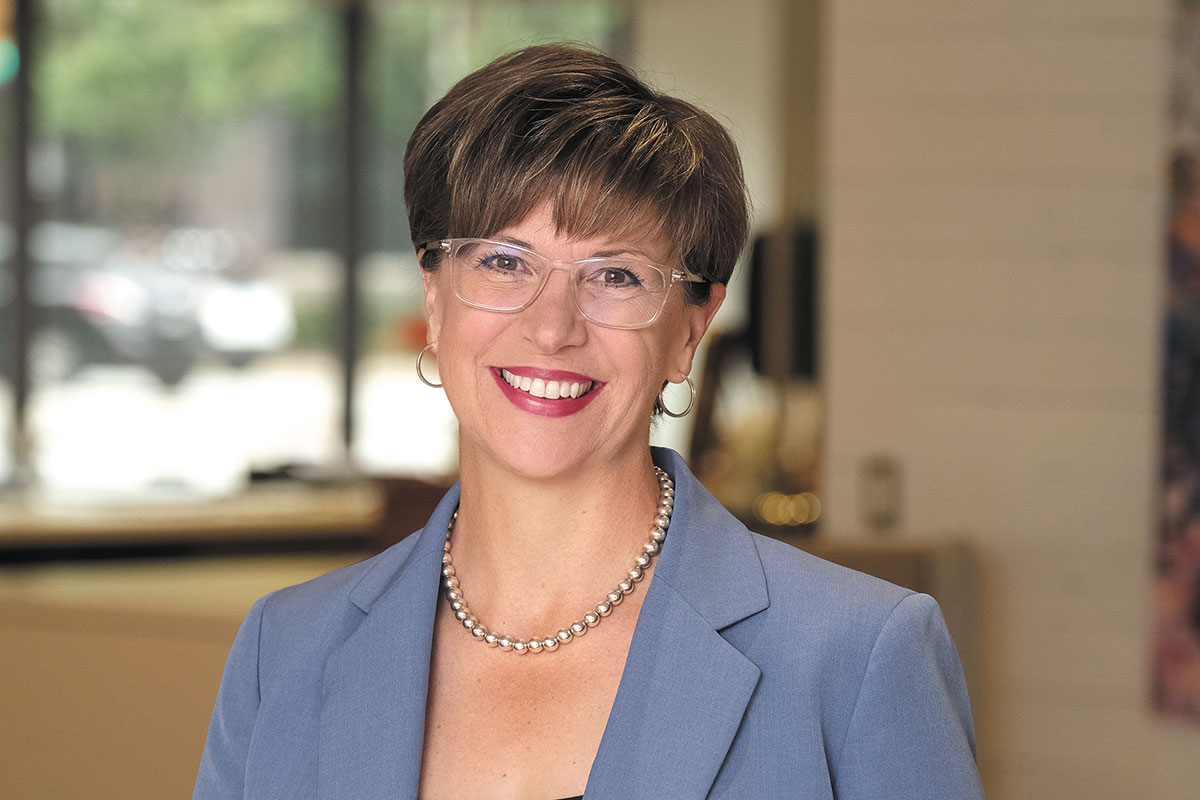 Chief of Staff for Lt. Gov. Suzanne Crouch
Achievements: On her first day on the job as chief of staff, Anne Penny Valentine was tasked with a major undertaking by Lt. Gov. Suzanne Crouch: Host a mental health summit among statewide community leaders. The first Indiana Roundtable on Mental Health Summit occurred in May and drew more than 500 attendees. The next day, the roundtable members discussed what they could put into action based on what they had learned. Valentine also was tasked with updating how the Lieutenant Governor's Office works, improving job clarity and staff recruitment. "I really pride myself on taking strategy and putting it into action—which is what appealed to me about coming to work for Lt. Gov. Crouch," Valentine said. "She asked me to create a culture of commitment to our work while at the same time demonstrating care about the people who are doing the work."
Career track: Valentine has stepped in and out of government relations jobs, having twice worked on staff for the Indiana House of Representatives. But when the "politics gets too frustrating," she said, she has enjoyed public service in other ways, such as working in the not-for-profit and higher-education sectors. She said parenthood brought newfound professional commitments, as well. "I made the decision to be more intentional about my career and maximize the opportunities that came my way while still making sure I enjoyed it," she said.
Giving back: She is the current chair of the Indiana Arts Commission and a volunteer coach with the Carmel Dads Club. She previously was a member of the Indianapolis Parks and Recreation Board and the Indiana Natural Resources Foundation Board.
Mentors and mentoring: Valentine said she strives to create an office culture that values each person's contributions, deals with conflict directly and celebrates big wins and small. "In my experience, this isn't always the culture, and I have been afforded the opportunity to demonstrate that women in leadership can get the difficult work done while at the same time being vulnerable and compassionate with the people around you."
Work/life balance: "There is no balance; it's just doing it," she said. She finds time to exercise early each day, read and spend time with friends while remaining committed to the demands of the job. She also draws "borders around my personal time with my family."•
Check out more Women of Influence honorees.
Please enable JavaScript to view this content.