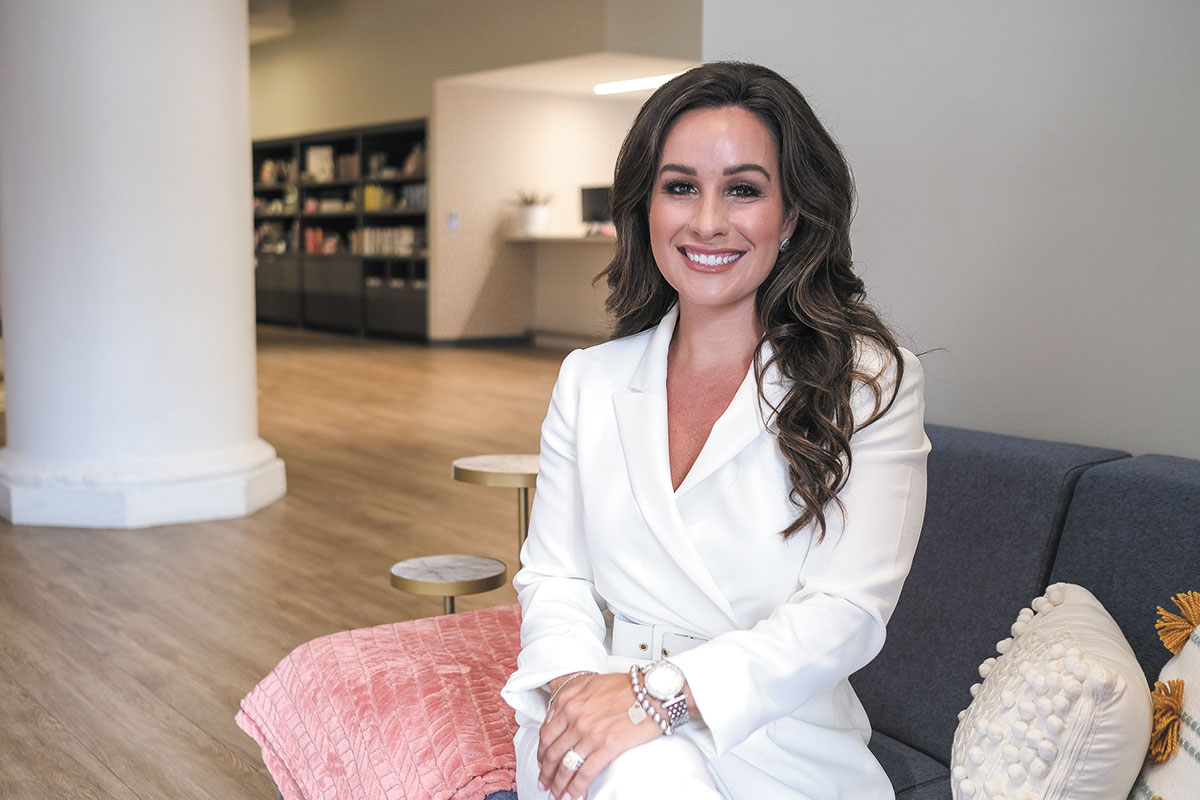 Executive Director, Mitch Daniels Leadership Foundation
Achievements: Lauren James best knows the merits of the Mitch Daniels Leadership Foundation because she is a graduate fellow of the organization herself. Now as executive director, she develops and implements the organization's strategy and goals, shepherds its operations, raises funds and serves as its public face. During her tenure, which began in early 2022, the leadership-training organization has welcomed its sixth class of fellows (125 Hoosiers representing 23 counties), implemented curriculum, launched a case-study library, resurrected the foundation's annual event and received a $100,000 grant from the Lumina Foundation.
Career track: James was invited to join the foundation's inaugural fellows class in 2016 by a board member at TechPoint, where James worked previously. She described the experience as "the most transformational leadership program" she has participated in. She has been an active alumna since, and in 2022 the foundation board reached out to her when the executive director position became available. "I believe in our purposeful mission of 'enable leaders, drive change' and believe in our promise and potential as a foundation," James said. Previous experience included a marketing role with Salesforce and an internship with the Indianapolis Colts.
Giving back: She helped lead the 2021 and 2022 United Way of Central Indiana Community Engagement Campaign and in 2023 was a featured speaker for events sponsored by the community development organization Innopower and the U.S. Department of State's career connection seminar. She serves on committees for the Indiana Repertory Theatre and Women of Beneficence at Ball State University. She also is an Orr Fellowship board member.

Mentors and mentoring: "To me, a mentor is someone who helps you achieve clarity through guidance and encouragement while also empowering you to become the best version of yourself." Her goal as a mentor, she said, is to keep talented people committed to making a life and a living in Indiana. Quick tip: "Always take the meeting. … When someone asks me to meet, connect or provide guidance, I always start with yes, and oftentimes a simple yes is the foundation to a beautiful connection."
Work/life balance: "I see my life's mission and my career calling are one in the same: Life is people; find a way to be useful and to be of service."•
Check out more Women of Influence honorees.
Please enable JavaScript to view this content.