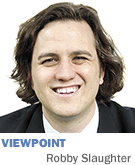 There's one on every desk, a half dozen in your home, and probably one in your purse or pocket at this very moment. The telephone is among the most pervasive of modern technologies. We can use this network to reach and touch someone almost anywhere on the planet at any hour of the day. The telephone has incredible value. It's also among the most effective ways to destroy productivity.
To understand the depth of this problem, we can look at the history of the device. The popular legend is that the very first words uttered over the wires were those of panic. When Alexander Graham Bell accidentally spilled a jar of acid, he barked orders to his assistant: "Watson, come here. I need you."
That initial call was foreshadowing for trillions of conversations. Since 1876, the story of the telephone has been a cat-and-mouse game around time management. Every innovation grants either more power to interrupt or more ways to avoid. The automatic ringer enables a caller to demand attention across vast distances. The busy signal ensures that conversations remain focused, but call waiting reopened the door to interruption. Voice mail gives us comfort that we won't miss anyone, but requires that we listen to long messages in real time. Mobile devices offer the power to make calls from anywhere, but also curse us with the ability to receive calls at impractical or inconvenient locations. The telephone is tremendously useful and tremendously annoying—often both at the same time.
The most important and effective technique for increasing your telephone productivity is one you already know: Don't always answer a ringing phone. Instead, check the caller ID. Balance the benefit of a conversation against losing your current train of thought. Let your voice mail system take a message and pick up the receiver if necessary. Failure to answer an incoming call is also succeeding in concentrating on the task at hand.
Likewise, be judicious about making outgoing calls. If your objective is to relay crucial information, consider sending an e-mail. Spoken words might make it to the brain more quickly, but written words will be perfectly preserved and can be more easily duplicated and forwarded. The real value of the telephone is urgency and interaction. If you don't need a fast answer or a conversation, do your best not to dial.
It's neither possible nor advisable to ignore all telephone calls. We don't want to be stereotyped as the person who never picks up. If you'd rather not endure an interruption, answer the phone with an immediate promise to call back in 10 minutes. Or, respond with an offer to set an appointment to speak later. If you treat the telephone like a conference room, it can be a realm of productivity instead of constant frustration.
Finally, the telephone is also an opportunity to provide subtle education on business etiquette. If your outbound calls always include a phrase asking if this a convenient time to speak, you may help inspire others to be more respectful with their interruptions. If an administrative assistant offers to put you through to voice mail, consider a brief conversation about whether a written note or direct e-mail would be more effective and efficient. If you find yourself frustrated by rambling and unclear messages on your own machine, redouble your efforts to leave concise, practical voice mails. Teach telephone excellence by example.
We achieve our best work through concentration. The telephone may allow us to react more quickly to emergencies and communicate across vast distances, but that familiar ringing sound is one that asks us to stop what we are doing and deal with something new. Improve your productivity. Rethink how you manage the telephone.•
__________
Slaughter is a principal with Slaughter Development, an Indianapolis-based business-process and workflow consulting company (www.slaughterdevelopment.com).

Please enable JavaScript to view this content.