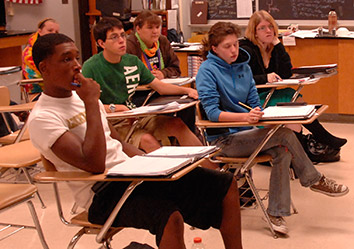 More than 21,000 Indiana high school students earned college credits through Ivy Tech Community College last year, marking
a growing trend officials say saved parents more than $10 million in tuition bills.
Ivy Tech enrolled 21,126 dual enrollment students during the 2009-2010 school year, up 27 percent from about 16,500 students
the previous year. Dual credit courses are typically taught in high schools but are aligned with college standards so they
can count toward both a high school and college diploma.
Ivy Tech says high school students earned more than 100,000 credit hours in the last academic year, or the equivalent of
more than $10 million in tuition.
About 90 percent of high school students can access Ivy Tech's dual credit classes.
Please enable JavaScript to view this content.