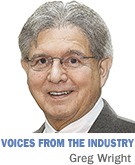 The Legislature needs to fix two systemic problems causing Indiana's public schools to fall behind and cost too much:
First, the overwhelming majority of Indiana's public schools are controlled by school superintendents and licensed administrators, not elected school boards. Second, superintendents and school district administrators are simply too close to teachers' union bosses.
The organizations that dominate, train and speak for superintendents, school administrators and school board members march in lock step. They do not function independently.
The Indiana Association of Public School Superintendents, Indiana Association of School Business Officials and the Indiana School Board Association are all three at 1 N. Capitol Ave., Suite 1215. They share the same office suite, receptionist, kitchen, coffeepot and staff. In practice, the leadership and agendas of the superintendents, licensed administrators and school board organizations are indistinguishable.
When registered lobbyists from any of these three organizations speak to the press or the Legislature, they are speaking for all three organizations. Can you ever recall when they had any conflict? These groups clearly do not represent the taxpayers. These groups do not represent the children and place their interests first. They represent the adult members with special interests.
Superintendents and school administrators are all licensed teachers. The pay and benefits contained in their individual contracts generally are based on a teachers' contract. At the termination of their contracts, they can go back to teaching. When school districts downsize, some administrators go back to teaching and bump classroom teachers to the unemployment lines.
Imagine an auto manufacturer where all levels of management started out as a United Auto Workers union member, where its management is paid based on the union contract, and where its board of directors is trained by former UAW union members. That's the situation of Indiana's public school districts.
My experience has been that the political campaigns for most successful school board candidates have been financed by the teachers' union, and that most of their poll volunteers were members of the teachers' union. Former teachers' union boss Albert Shanker put it this way, "When schoolchildren start paying union dues, that's when I'll start representing the interests of schoolchildren."
If Indiana is to move ahead, our schoolchildren need independent representation. Since local school boards cannot fix these problems, citizens must look to the Indiana General Assembly for a solution.
The following changes would help pull this important public institution out of the ditch:
• Allow all K-12 children to enroll in any public school, including charter schools, in any school district in their county of residency.
• The money must follow the child.
• Provide children travel vouchers for transportation to any public school within their county of residency.
• Move school board elections from May to November.
• Make all school district employees (including teachers) state government employees and provide them with the same benefits currently provided other state employees.
• Require all school employees and school board members to adhere to the same ethics rules as all other Indiana government employees.
• Require public schools to transfer vacant school classroom buildings to certified charter schools.
Be careful. If we do not adopt the complete treatment regiment described above, we will fail. Piecemeal changes will result in only a temporary setback for these special interests. If allowed, they will simply regroup and resume the largesse for the adults, and our children will continue being the victims of the system.•
__________
Wright is a former elected member of the MSD Washington Township Board of Education. He is a certified fraud examiner specializing in financial fraud.
Please enable JavaScript to view this content.