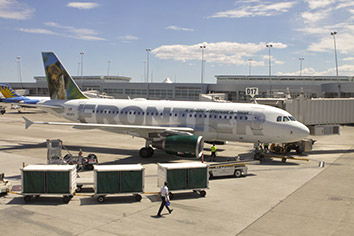 Republic Airways Holdings Inc. said on Monday that it will shift eight regional jets from flying for its Frontier Airlines unit to fly them under contract for Delta Air Lines Inc. instead.
Republic does its own flying under the Frontier name, and also operates feeder carriers for other airlines. It said the eight Embraer E170s would begin flying under the Delta Connection name between May and September. The contract runs for six years. Their addition will mean Republic is flying 48 planes for Delta.
Republic said the Frontier jets will be replaced by smaller Embraer E145s that Republic had been flying for Continental Airlines, as well as by Q400 turboprop airplanes it has been trying to sell.
Please enable JavaScript to view this content.