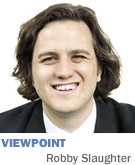 Most of us are relieved to have graduated from the brutal reality of the schoolyard and ascended to the professional world of the workplace. Yet many supervisors seem to have the same demeaning, demoralizing attitudes we encountered as children at recess. What do you do when your boss is a bully?
Although science has been analyzing bullying at school for many years, organizational psychologists are just starting to tackle the analogous phenomenon among adults at work. A 2010 article in Psychology Today admits that, "Despite common perceptions of its prevalence … essentially no one has studied office bullying systematically." Part of the reason may be because HR departments typically learn about bullies in exit interviews, when it's too late to intervene on behalf of the victim. More important, however, is that bully bosses are, in fact, bosses. It's tough to fight back against someone who has the authority to decide whether you keep your job.
Much of the advice about bullying involves building a case. Essayist Bob Weinstein suggests giving yourself a new job. He advises the beleaguered to "document even the smallest incidents, which often become the most important, illustrating a pattern of bullying that might not otherwise be apparent … [because] teasing counts … sarcasm counts … ignoring you or criticizing you counts … a very public glare or silent treatment counts."
Preparing a complete dossier that specifies every jab and insult, however, not only sounds like a tremendous amount of work for an employee who is probably being bullied into overtime. It's also likely to increase overall stress and frustration, as every update will also serve as a precise reminder of the agony of the situation. You do need the facts, but you don't want to relive them. Excessive documentation will probably only make the experience worse.
Furthermore, many sources suggest reaching out to the HR department or a manager at a higher level. Yet, according to the newly formed Washington-based Workplace Bullying Institute, reporting a bully marks you as an adversary. They claim that "bullies enjoy support from members at the top of the organization" and that complaining is effectively a threat "to hold someone accountable who is beloved by senior management." Leveraging the chain of command to question the chain of command is likely to backfire.
Instead of preparing a list of grievances or trying to complain through official channels, there is a more effective way to deal with bully bosses. It's the same strategy to use with anyone who is negatively affecting your workplace experience: Focus on the fundamental purpose of work. The reason you have a job is to produce. No matter whether the behavior others exhibit is uncooperative, distracting or demeaning, they will hurt your productivity. Your ultimate ally against any workplace frustration is your ability to make progress.
If your boss tries to bully you into doing more work, ask him to help you prioritize your task list. If your boss berates the quality of your efforts, ask for specific feedback so you can improve. If your boss makes snide comments, take them literally, ask for clarification or include them in the meeting minutes word for word. If your boss tells you to put a project on hold, send a confirmation e-mail in case you need to remind him of the decision later. Your productivity is absolutely inviolable. No boss can bully you while you are focused on getting work done.•
__________
Slaughter is a principal with Slaughter Development, an Indianapolis business-process and work-flow-consulting company. Information on his new book, "Failure: The Secret to Success," is available at www.slaughterdevelopment.com.
Please enable JavaScript to view this content.