Environmental projects involving youth received the biggest chunk of money this year from Indianapolis Power & Light's Golden Eagle Environmental Grants program.
Among projects getting grants of up to $10,000 each was one to teach how to remove invasive plants and restore native plants at Girl Scouts of Central Indiana's Camp Dellwood.

Another grant benefits the Camptown Learning Initiative, which gives urban students opportunities to interact with nature. Conner Prairie, meanwhile, received funding to help with efforts to restore 200 acres of farmland to wetlands.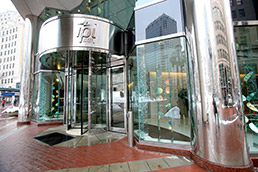 IPL's Golden Eagle program has provided more than $1.2 million since 1993. (IBJ File Photo)
Six runners-up received grants of $1,000 each: "Wings over Indy," led by the Amos W. Butler Audubon Society; "Green Scene" at Flanner House; the Improving Gray Park Project by Greater Southport Community Alliance; a project to reforest Pogue's Run Art and Nature Park, led by Keep Indianapolis Beautiful; a near-east-side recycling program led by the Indiana Recycling Coalition; and a turtle preservation program of Indiana Turtle Care.

IPL's Golden Eagle program, which has provided more than $1.2 million since 1993, this year partnered with Indianapolis-based Emmis Communications Corp. to broaden involvement.