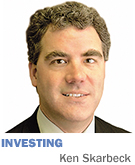 Nothing seems to set the market more abuzz than a big technology deal.
While the markets are far more rational today than the heady days of 1999, a holdover from the Internet era is the propensity for technology companies to overpay for acquisitions.
Microsoft Corp.'s acquisition of Skype for $8.5 billion, announced May 10, continues a long history of a lack of price discipline in Silicon Valley. No matter how many times Microsoft CEO Steve Ballmer says "I'm excited" about the deal, clearly the company overpaid based on Skype's results to date.
The investment press, which was decidedly critical of the price paid for Skype, is less willing to give these deals the free pass of earlier times, when companies pleaded the rich valuations were justified based on "synergy and innovation."
Shareholders have become more jaded when companies pay top dollar for acquisitions, particularly when the track record of past deals is spotty.
The Skype transaction becomes Microsoft's largest in its 36-year history. Yet shareholders recall Microsoft's last big deal in 2007, buying aQuantitative for $6 billion. The digital advertising company was bought during peak frenzy in Internet advertising to remain competitive with Google after it had bought DoubleClick. Today, Microsoft generates only $2.5 billion a year in revenue from the aQuantitative assets and profits remain elusive.
And then there was Microsoft's proposed acquisition of Yahoo! Inc. for $44 billion back in 2008. The deal was eventually scrapped and Yahoo today is valued at about half of that by the stock market.
At $8.5 billion, Skype is valued at more than 10 times revenue of $800 million, and the company is not profitable. Back in 2005, Ebay bought Skype for $3.1 billion and then, realizing the companies were a poor fit, sold 67 percent of Skype for a loss in 2009 to a group of private investors. The deal then valued Skype at $2.8 billion.
Less than two years later, along comes Microsoft with its pockets bulging with cash, with an offer that accommodates these gleeful investors at more than three times their investment. The rumor is that Skype was in the process of planning an initial public offering and would seek a valuation of $7 billion. Apparently, the investors and their bankers played hardball with Microsoft and demanded a premium price.
Microsoft certainly will have no trouble financing the acquisition, the company has $50 billion in cash, and the $8.5 billion purchase price amounts to only three months of operating cash flow.
So, some say a billion dollars here, a billion there, it doesn't really matter to Microsoft. That Skype is easily swallowed by Microsoft is beside the point to a shareholder. Investors want to see a financial discipline in their management teams, particularly since the acquisition record has been on the poor side.
And, yet, as pessimistic as we are about the Skype deal, it does not detract from the fact that Microsoft's stock is cheap. At less than 10 times forward earnings, a 2.5-percent dividend, a fortress balance sheet and enormous free cash flow, Microsoft has fallen into undervalued territory after a decade of a stagnant stock price.
The market views the company as a slow grower with poor future prospects, despite its attractive fundamentals, which is just the recipe for an attractive entry point for investors.•
__________
Skarbeck is managing partner of Indianapolis-based Aldebaran Capital LLC, a money management firm. His column appears every other week. Views expressed are his own. He can be reached at 818-7827 or ken@aldebarancapital.com.
 
Please enable JavaScript to view this content.