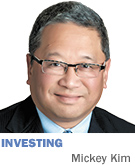 Like many, I eagerly await the publication of Berkshire Hathaway's annual reports, which always contain timeless lessons from Warren Buffett. You can find Berkshire's annual reports at www.berkshirehathaway.com.
The "Life and Debt" section of the 2010 annual report is a must-read whether you're 18 or 80. Buffett wrote, "Unquestionably, some people have become very rich through the use of borrowed money. However, that's also been a way to get very poor."
Leverage can magnify your gains and become addictive. Companies with large debts often assume these can be refinanced/rolled over as they come due. While that usually is true, sometimes debt maturities have to be paid in cash.
"Borrowers then learn that credit is like oxygen," Buffett wrote. "When either is abundant, its presence goes unnoticed. When either is missing, that's all that is noticed. Even a short absence of credit can bring a company to its knees. In September 2008, in fact, its overnight disappearance in many sectors of the economy came dangerously close to bringing our entire country to its knees."
Indeed, the September 2008 bankruptcy of Lehman Brothers led to the run on the Reserve Primary Fund, which immediately spread to the other prime money-market funds and caused the short-term credit market to freeze. Even behemoths like General Electric and Goldman Sachs had no access to short-term credit. It was no coincidence that both were compelled to turn to the one man with a big enough oxygen tank: Buffett. As a result, Berkshire extracted extremely favorable terms.
Fast forwarding to today, many European banks are finding it difficult to obtain credit. U.S. prime money-market funds are reducing exposure to this sector and European banks are wary of lending to one another.
Buffett granted me permission to share a letter written in 1939 by his grandfather, Ernest, on the topic of borrowing vs. saving money.  The message is timeless, but you have to see the actual letter to get a sense of period.
Ernest Buffett wrote to his youngest son, Fred, "Over a period of a good many years I have known a great many people who at some time or another have suffered in various ways simply because they did not have ready cash. For a number of years I have made it a point to keep a reserve, should some occasion come up where I would need money quickly, without disturbing the money I have in my business. There have been a couple occasions when I found it very convenient to go to this fund. Thus, I feel that everyone should have a reserve.
"I hope it never happens to you, but the chances are that someday you will need money, and need it badly, and with this thought in view I started a fund (for you). Should the time come when you need part, I would suggest that you use as little as possible, and replace it as soon as possible.
"You might feel that this should be invested and bring you an income. Forget it—the mental satisfaction of having $1,000 laid away where you can put your hands on it is worth more than what interest it might bring.
"For your information, I might mention that there has never been a Buffett who ever left a very large estate, but there has never been one that did not leave something. They never spent all they made, but always saved part of what they made, and it has all worked out pretty well."
It is wise advice—and as true today as it was in 1939.•
__________
Kim is the chief operating officer and chief compliance officer for Kirr Marbach & Co. LLC, an investment adviser based in Columbus, Ind. He can be reached at (812) 376-9444 or mickey@kirrmar.com.
Please enable JavaScript to view this content.