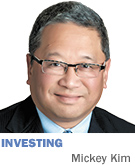 Don't let conventional decision-making reduce your chances of winning the investment "game." With Super Bowl excitement reaching a fever pitch, it's a good time to discuss lessons from the world of sports.

"Scorecasting: The Hidden Influences Behind How Sports Are Played and Games Are Won," just released in paperback, is interesting and entertaining—and overturns some cherished truisms of sports.

Co-author Tobias Moskowitz is a Purdue University graduate and finance professor at the University of Chicago (my alma mater, class of 1982). In 2007, he was recognized by the American Finance Association as the top finance scholar in the world under the age of 40. Collaborator L. Jon Wertheim is a senior writer for Sports Illustrated, author of seven books, and an accomplished sports journalist.

When Moskowitz and Wertheim met at summer camp in 1983 at age 12, they were just Toby from West Lafayette and Jon from Bloomington. They shared a passion for sports and unconventional thinking. More than two decades later, the success of "Freakonomics" convinced them there was a market for testing sports truisms against rigorous economic analysis, as long as the results were conveyed in an interesting way. They hit a grand slam.

One of the best chapters, "Go For It," examines why coaches routinely make decisions that reduce their team's chances of winning.

Kevin Kelley has been head coach of Pulaski football team in Little Rock, Ark., since 2003, receiving national attention for his unconventional approach and tremendous success. His teams have won more than 80 percent of their games and three state championships. Among his tactics: Kelley's team always goes for it on fourth down, regardless of field position or the distance needed for a first down. Refusing to punt wears out and demoralizes the defense. Kelley is mystified why anyone would use only three downs when allowed four.

Going against conventional wisdom also confuses defenses. As he put it, "When third and seven is a running down and fourth and one could be a passing down … the offense does even better." Even though the Bruins convert on fourth down only about half the time, Kelley's statistics indicate his team is better off going for it every time.

The Bruins also attempt an onside kick every time they kick off. Kelley's figures show the receiving team's average starting position after a conventional kickoff is its own 33-yard line. When teams recover the onside kick, they start on their own 48. The Bruins recover almost one-third of the onside kicks.

Kelley will gladly give up 15 yards for a one-in-three chance to get the ball back. Think coach Sean Payton had this risk/reward in mind when his New Orleans Saints executed a successful onside kick to open the second half of the 2010 Super Bowl against Indianapolis' Colts?

If the statistics support an unconventional tactic, why do coaches still make decisions that reduce their chances of winning the game? For the same reason most investors shun stocks that are out of favor and cheap, even though they know value outperforms growth over time: They don't want to appear stupid if the tactic misfires or isn't immediately successful.

As Moskowitz said, "'Social conformity' is not unique to sports. It's one of the reasons why mutual fund managers and stock analysts tend to herd and make more of the same choices and recommendations."

So escape the herd and increase your chances of winning.•

__________

Kim is chief operating officer and chief compliance officer for Kirr Marbach & Co. LLC, an investment adviser based in Columbus, Ind. He can be reached at (812) 376-9444 or mickey@kirrmar.com.