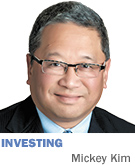 Similar to previous episodes going back to early 2010, the European debt crisis has reignited and quickly heated to a full boil. Stock markets across the globe have been slammed.
To understand the current problems and issues, you have to look at the past.
The European Union, a federation of 27 countries, was formed to promote economic cooperation and reduce conflict among neighbors. EU policies were designed to ensure the free movement of people, goods, services and capital across borders. A monetary union, the Eurozone, was formed and a single currency, the euro, came into existence on Jan. 1, 1999.
The Eurozone consists of 17 EU members that met the qualifying standards for budget deficits, inflation and interest rates. Austria, Belgium, Finland, France, Germany, Ireland, Italy, Luxembourg, Netherlands, Portugal and Spain entered at the inception. Cyprus (2008), Estonia (2011), Greece (2001), Malta (2008), Slovakia (2009) and Slovenia (2007) later were admitted. Interestingly, the United Kingdom and Denmark met the standards, but were allowed to opt out—and thus still use their own currencies.
While the qualifications for entry were clearly stated, there was no provision made for a country to voluntarily leave or be expelled from the Eurozone. In addition, while the European Central Bank was charged with managing the currency, no centralized authority was established to enforce fiscal or banking standards.
In other words, while a monetary union was created, no political union accompanied it. That is the root of today's crisis.
In late 2009, Greece admitted it had understated its deficit and debt. The possibility that Greece would default and the implications of a contagion's spreading to the other economically weak PIIGS nations (Portugal, Italy, Ireland, Greece and Spain) started the European debt crisis rolling.
As problems flared, the Eurozone/ECB and International Monetary Fund crafted temporary patches, which caused fears to subside until the next outbreak. Picture the arcade game Whac-A-Mole.
While it is easy to criticize the ad-hoc, haphazard nature of the patches, we have to recognize the challenge of getting the leaders of 17 independent countries, each with its own unique circumstances, to agree on major policy issues.
Just look at how difficult it is in our own poisoned political environment to get leaders from a single country on the same page.
The ECB and wealthier Eurozone nations do not want to bail out Greece or other countries they view as spendthrifts. Nor do they want their banks to have to take massive losses on sovereign debt issued by PIIGS. The distressed countries don't want to be told they have to starve to repay their debts.
Any long-range, comprehensive solution ultimately will have to balance spending cuts, debt reductions and changes in terms with economic growth. You don't teach about the danger of playing with matches by letting the house burn down.
Most difficult of all, countries are going to have to relinquish some sovereignty.
Creating jointly issued and jointly backed Eurozone bonds would help. Similarly, Eurozone-wide deposit insurance would lessen the risk of runs on banks. Both of these "mutual liability" schemes will require centralized authorities to monitor to enforce agreed-upon standards.
While this is necessary, you can't overestimate how challenging it will be.•
__________
Kim is the chief operating officer and chief compliance officer for Kirr Marbach & Co. LLC, an investment adviser based in Columbus, Ind. He can be reached at (812) 376-9444 or mickey@kirrmar.com.
 
Please enable JavaScript to view this content.