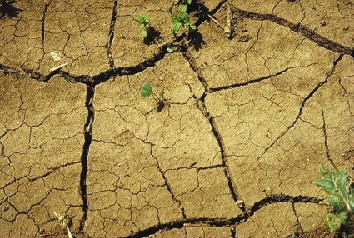 Indiana officials on Thursday decided against expanding a water shortage warning even though more than 80 percent of the state is in a severe drought.
Phil Bloom, spokesman for the state Department of Natural Resources, said officials decided to wait and reassess the situation early next week because there is rain in the forecast.
The National Weather Service has predicted a 50 percent chance of thunderstorms in the Indianapolis area on Friday and Saturday and a 40 percent chance Sunday. In northern Indiana, South Bend had a 40 percent chance of showers and thunderstorms Saturday and Sunday. In southern Indiana, Evansville was expected to get showers and thunderstorms Friday, with more rain possible Sunday.
Still, weather service hydrologist Al Shipe questioned whether there would be much relief.
"We're at the point now of, show me the rain before we get too optimistic," he said.
After 16 straight days with temperatures of 90 degrees or higher in Indianapolis and Fort Wayne, the highs Friday are expected to be in the 80s. The streak of 90-plus degree days was the longest ever in Fort Wayne and the fourth longest for Indianapolis.
The water shortage warning covers 32 counties — 18 in northern in Indiana and the rest in the southwest corner. Two counties, Posey and neighboring Vanderbugh in the southwest part of the state, are considered in an exceptional drought, the worst type listed by the U.S. Drought Monitor.
Corn stalks in some unirrigated fields in Posey County are so frail that rain or wind could just knock them over, an extension service educator said.
"Our corn is pretty well done. Any rain we get now is going to help just a very small percentage of the corn crop," Jon Neufelder said. "We feel like our yields have already taken the hit we're going to get, regardless of how much rain we get between now and this fall."
Farmers in 55 Indiana counties learned they'll be eligible for disaster assistance announced earlier this week by the U.S. Department of Agriculture.
They include those in 20 northeastern counties — going as far west as St. Joseph and Pulaski counties and as far south as Carroll and Howard counties — and in 16 southwestern counties, stretching as far east as Crawford County and as far north as Sullivan, Greene and Lawrence counties. Farmers in adjacent counties also are eligible.
Lt. Gov. Becky Skillman said the state will continue to monitor counties that have not yet received disaster designations and ask the USDA to add them to the list.
Water restrictions take effect Friday in Indianapolis and some other towns and cities. The restrictions in Indianapolis include a ban on washing vehicles except at commercial car washes, filling swimming pools and installing new landscaping. The restrictions do not apply to vegetable or flower gardens or to nurseries, golf courses, parks or people with wells.
Water companies and others that use more than 100,000 gallons of water a day in the 32 counties under a water shortage warning are supposed to cut back on water use by 10 to 15 percent. The rest of the state is under a water shortage watch, meaning users should try to cut back by 5 percent.
Low water levels caused by the drought are leading to reports of fish kills throughout Indiana, Bloom said. But, he added, there might one positive result of the low water levels: The DNR has received reports of Asian carp becoming trapped in backwaters off the Wabash River in southern Indiana and dying off.
"It's been well-documented the potential harm those fish can bring and do bring," he said. "So if they're getting trapped up there and dying, that's a good thing."
Please enable JavaScript to view this content.