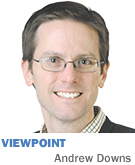 2012 may be a bad year for Democrats in Indiana.
Mike Pence has a sizable financial advantage over John Gregg. Richard Mourdock is raising money faster than Joe Donnelly. Democrats are losing more than 25 percent of their incumbents in the Indiana House.
Big positive swings in political fortune for Democrats have happened before. Two of them were 1930 and 1974.
Waiting for the next big swing is not the best plan for the Democrats; neither is waiting for the pendulum that swings slowly from one side of the ideological spectrum to the other. Migration of people and the drawing of district boundaries are resulting in more and more safe seats.
There are more proactive things for the Democrats to do. The first is to recruit candidates to run for lower offices that set them up for runs at higher offices. This is one of the best ways to be successful at higher levels.
Developing candidates is not easy, especially when in the minority party. Party leaders at the state and local levels have to visit with potential candidates and convince them to run. This means state party officials need to be visiting all 92 counties and successful local leaders need to be visiting the surrounding counties. The potential candidates have to believe they are wanted and they need to see data that lets them know seats are winnable, or at least contribute to the electoral success of others. The party leaders also have to provide office space, computers, software, volunteers, and lists of reliable vendors.
Unfortunately, parties often are playing catch-up on candidate recruitment for the current election and not looking too far into the future. Someone in the party has to be given the specific task of developing and implementing a plan for recruiting candidates a minimum of two years in advance of an election year. This person cannot be asked to divert attention away from this task.
Sometimes the easiest seats to win are the smallest. These take the least money to win because candidates can engage in door-to-door campaigns. Once these candidates become officeholders, the local and state parties have to include them in fundraising for the party and candidate recruitment.
In order to come back to prominence, the Democrats also have to have a real agenda, not just one that is saying "no" to the Republican agenda. Developing an agenda is difficult, especially when the Democrats do not control either chamber in the Legislature or any statewide office. They do have scores of elected officials at the local level who can help develop this agenda and see it implemented. The agenda does not have to be large, and probably should not be.
Finally, the Democrats can speed their return to power by helping the Republicans sow the seeds of their own destruction. When a party is in the minority, they fight with the other party for a slice of the pie. When a party is in the majority, they fight with themselves over how large a slice of pie they can get.
Also, there will be members of the Republican caucuses who want to introduce legislation that is out of step with the majority of Hoosiers. Democrats can capitalize on these internal struggles.
All these suggestions require that the Indiana Democratic Party be unified at the state and local levels. They cannot afford to be a state party with 92 county parties that are not working together.
The Democrats have been here before and they will recover. The only questions are how and when.•
__________
Downs directs the Mike Downs Center for Indiana Politics at Indiana University-Purdue University Fort Wayne. Send comments on this column to ibjedit@ibj.com.
Please enable JavaScript to view this content.