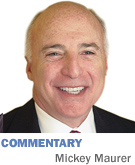 I directed my retirement plan to purchase Endocyte. Our last purchase was at $5.38 a share. I am betting that this stock will be a $10 stock before the end of the year.
—Michael Maurer, April 2012
Endocyte exceeded $10 on Sept. 5, like I'd hoped, but then drifted down to the $7-to-$8 range. There is no fundamental reason for the stock to be this low. It's a good bet at this price.
Third-quarter results show losses narrowed to a slim $1.2 million compared to $12.1 million a year ago, and the outlook has never been brighter for administrative approvals of Endocyte's drug therapies. Pundits may attribute the fade to profit-taking inasmuch as the stock made a wonderful run this year. The sell-off also may be contemplative of higher taxes next year.
Endocyte is an Indiana biopharmaceutical company that develops drugs and imaging diagnostics to identify and treat cancer. Cancer cells replicate wildly and, like neonatal cells, greedily consume the vitamin folate, a requirement for cell division. Because they need so much folate, some cancers absorb it using special receptors. Endocyte targets those receptors with folate that has been laced with cancer-fighting drugs many times more potent than tolerated under customary delivery systems—and administers its therapy more frequently over longer periods of time. That knocks off the cancer without poisoning the normal cells.
After I wrote the column quoted above, Endocyte established a partnership with Merck & Co. Inc. in which the pharmaceutical giant invested $120 million and agreed to spend millions more to further develop essentially one drug, Vintafolide. They will spend even more to co-promote that drug in the United States, where profits will be split 50/50. Merck will pay the entire cost of promoting the drug outside the United States and pay Endocyte royalties for those sales.
Endocyte expects to apply for approval of Vintafolide for the European market based on Phase 2 clinical trial data before the end of the year. The U.S. Food and Drug Administration requires a Phase 3 trial, which is not expected to be completed until the first half of 2014. Both studies target patients with platinum-resistant, folate-receptor-positive ovarian cancer. Success is measured by the delay of cancer advancement and the overall survival rate of these patients. Preliminary data is favorable.
If and when the European approval comes, Merck will market the drug overseas. Its success in Europe may affect the pace of FDA approval.
Endocyte also is conducting a Phase 2 clinical trial to use the drug to treat lung cancer, and it is working with Merck to initiate a Phase 1 clinical trial evaluating the combination of Vintafolide with other drugs in advanced cancers.
Endocyte recently added Marc Kozin to its board of directors. Kozin, a senior adviser at global firm L.E.K. Consulting, has 30 years of experience in corporate and business unit strategy consulting, merger and acquisition advisory service and value management. He also has deep industry expertise advising biopharmaceutical, life sciences, and medical technology companies. His merger and acquisition experience is particularly suitable for a company that is not opposed to being acquired.
In the meantime, Endocyte is busy creating value and showing that it can be successful on its own. In addition to the Merck investment, the company raised $150 million in two public offerings.
With more than $200 million on hand, Endocyte is in a position to finance its own future studies with cash to spare. This includes a myriad of drug-therapy possibilities outside the Merck agreement that can target cancers with over-expressed folate receptors. Discussions have been held with Eli Lilly and Co. and other pharmaceutical companies that have developed cancer-fighting drugs heretofore too toxic for delivery to the human body.
I directed my retirement plan to purchase additional shares of Endocyte. Our last purchase was at $8.15 a share. I am betting this stock will again exceed $10 in the near term.•
__________
Maurer is a shareholder in IBJ Corp., which owns Indianapolis Business Journal.  His column appears every other week. To comment on this column, send e-mail to mmaurer@ibj.com.
Please enable JavaScript to view this content.