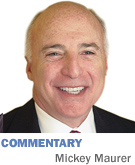 That irrepressible Mel Reynolds is running again. Janie and I were just laughing with Rose and Bill Mays about being duped when we rallied our respective communities for an "Oreo" fundraiser on Reynolds' behalf two decades ago.

Until he had problems with his zipper, Reynolds was a folk hero in Chicago. He had just won a primary victory in Chicago's 2nd Congressional District over incumbent Gus Savage, who most believed to be the worst Congressman in office.

According to the Chicago Tribune, in previous races Savage had "slithered to victory" using race baiting and anti-Semitism. A unanimous House Ethics Committee had chastised Savage for physical and verbal sexual harassment of a Peace Corps volunteer who had refused to have sex with him.

On the other hand, Reynolds was born in a house with no running water, on land that was once a part of Jefferson Davis' plantation in Mississippi. His family moved to a public housing project in Chicago, where Reynolds began his education in the public school system. He excelled at the University of Illinois and earned a law degree from Oxford, where he was the first black Rhodes Scholar. He tried three times to unseat Savage before he was successful.

On a summer evening in 1992, a diverse community gathered at our home to welcome Melvin J. Reynolds. The bright and eloquent young man spoke to us about his reasons for wanting to be a congressional representative. The adoring assemblage practically swooned when he said that learning and education are akin to watering the soul. After he left the house, we slapped each other on the back and gave high fives for our efforts in propelling this brilliant man to Congress.

Some weeks later, a disturbing item appeared in The New York Times. Reynolds had been accused of campaign violations. We did some research. Most of our contributions were never reported to the Federal Election Commission. Later he was accused of fraud and having sex with an underage campaign worker. He was convicted of many of those charges and sent to prison. Jesse Jackson Jr., won the seat in a special election. He also trashed his opportunity to represent the 2nd District—hence a second chance for Reynolds.

In 2001, President Clinton, no stranger to sexual shenanigans, commuted Reynolds' sentence. He also pardoned/commuted hundreds of assorted miscreants, including Roger Clinton Jr., his half brother, and convicted tax evader Marc Rich, whose ex-wife Denise gave substantial donations to Hillary's senatorial campaign and the Clinton library. Who says money can't buy love?

Soon thereafter, Reynolds was named executive director of Hope Community Development Corp. at Salem Baptist Church, the largest African-American church in Chicago. But he was broke and, due to a bankruptcy occasioned by his misadventures, unable to obtain credit.

I called to berate him for letting us down, but by the end of the conversation I had agreed to guarantee a Visa card with a $500 limit for my new friend Mel. (I'm a softie. That is why I have no loan authority at The National Bank of Indianapolis.) I then forgot about Reynolds until I read of his rejuvenated political aspirations.

Reynolds is among 22 candidates now vying for the 2nd District seat. According to an article in the Jan. 14 Crain's Chicago Business, 12,000 votes might be enough to win in the district, which has 420,000 registered voters. Reynolds is quoted as saying he will likely spend in the range of $300,000 to $550,000 to run for the seat. Let's hope this time he spends all the money he raises on the campaign.

Reynolds is not the favorite among the candidates in the throng, but I hope he prevails. I was impressed when he spoke at our home. I still believe that the man, no longer young, has the potential to represent his community well.

Hey Rose, wanna do another fundraiser?•

__________

Maurer is a shareholder in IBJ Corp., which owns Indianapolis Business Journal. His column appears every other week. To comment on this column, send e-mail to mmaurer@ibj.com.