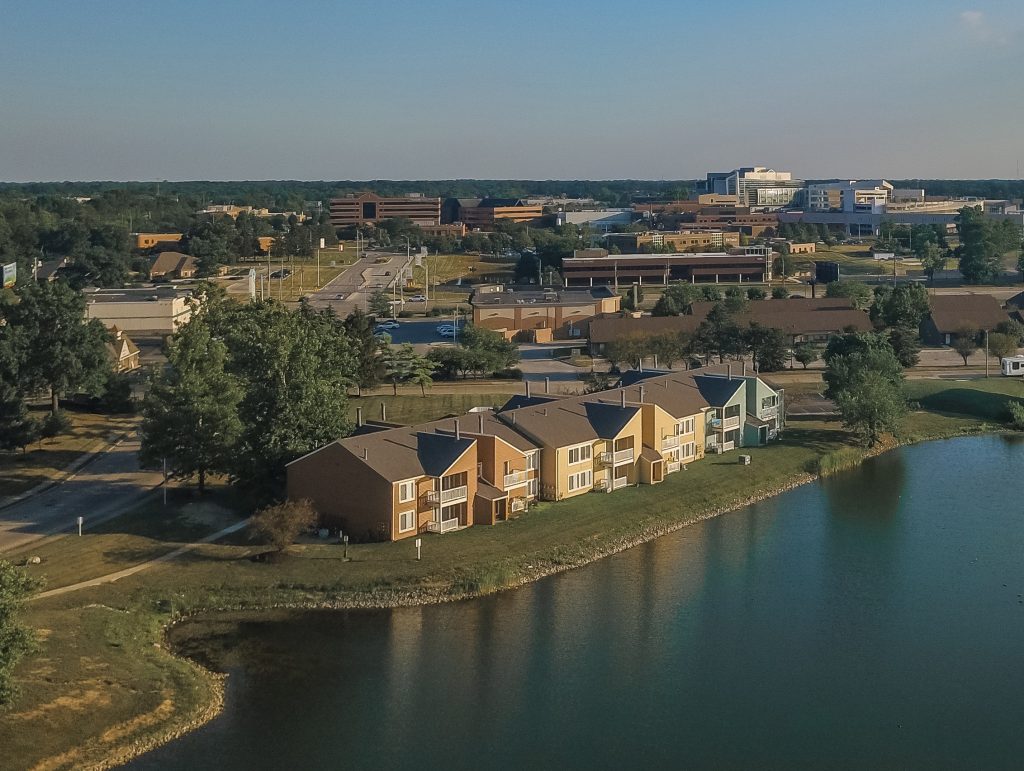 Indianapolis-based Muesing Management has acquired a 400-unit apartment complex on the north side of Indianapolis for $36.5 million.
Waterside at Castleton, 8380 Whipporwill Drive, was sold to Muesing on  Dec. 17,  the Indianapolis office of Los Angeles-based CBRE, which brokered the deal, announced Tuesday.
The property, a quarter-mile north of East 82nd Street and east of Interstate 69, was sold by Yakima, Washington-based Wilkinson Corp. and New York City-based BRT Apartments Corp, which had owned the property since 2014.
Waterside was sold as a "value-add opportunity," according to CBRE, which means the new owner will need to make improvements to capitalize on the investment.
Muesing representatives did not immediately return a call requesting comment, so it is unclear how much the company plans to invest in the property. Representatives at the Waterside property also declined to share details about the property, including the number of buildings in the complex.
Internet listings show a 650-square-foot, one-bedroom unit at the property starting at $729 per month. The 27-acre complex also features a clubhouse, pool and fitness center.
The property, constructed in 1983, received nearly 20 offers, said CBRE's Steve LaMotte Jr., who orchestrated the deal with colleague Dane Wilson.
Waterside is now the largest property of 19 owned or managed by Muesing in Greenfield, Greenwood, Indianapolis and Noblesville. The second-largest is College Courts of Nora, 9301 Yale Dr., which has 380 units. Most of the company's complexes have 100 to 200 units.
Wilkinson still owns six complexes in Indianapolis—mostly on the north side—along with a handful of properties in Georgia. The Waterside property was BRT's only property in Indiana.
Please enable JavaScript to view this content.