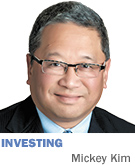 Veteran investing fans like me eagerly await the release of Warren Buffett's annual letter to Berkshire Hathaway shareholders. Cub investors/entrepreneurs should watch the animated series "The Secret Millionaires Club," featuring Buffett as a mentor teaching about good financial decision-making and starting a business.
In the recently released 2012 letter, Buffett wrote, "There was a lot of hand-wringing last year among CEOs who cried 'uncertainty' when faced with capital-allocation decisions (despite many having enjoyed record levels of both earnings and cash)."
In typical Buffett fashion, he zigged when others zagged. Buffett didn't share the fears that froze many other CEOs in place. Indeed, Berkshire spent 19 percent more on plant and equipment in 2012 than it did in 2011, the previous record year.
Buffett continued, "Charlie (Munger, Berkshire's vice chairman) and I love investing large sums in worthwhile projects, whatever the pundits are saying. We instead heed the words from Gary Allen's new country song, 'Every Storm Runs Out of Rain.'"
Addressing CEOs, Buffett said, "Of course, the immediate future is uncertain; America has faced the unknown since 1776. It's just that sometimes people focus on the myriad of uncertainties that always exist while at other times they ignore them."
The mental scars from the fairly recent "near-death" experience of the global financial crisis are still fresh. Add the crisis du jour—be it the Eurozone collapse or the U.S. fiscal cliff/budget debacle—and it is not surprising that many CEOs are focused on the "what could go wrong" side of the ledger.
"American business will do fine over time," Buffett continued. "And stocks will do well just as certainly, since their fate is tied to business performance. Periodic setbacks will occur, yes, but investors and managers are in a game that is heavily stacked in their favor.
"Since the basic game is so favorable, Charlie and I believe it's a terrible mistake to try to dance in and out of it based upon the turn of tarot cards, the predictions of 'experts,' or the ebb and flow of business activity. The risks of being out of the game are huge compared to the risks of being in it."
We all know the Dow Jones industrial average recently eclipsed its previous high of 14,164, set Oct. 9, 2007. Most remember the sheer panic that gripped investors when the Dow plunged to its meltdown low of 6,547 on March 9, 2009. Many attribute the market's full recovery to an artificial "sugar high" created by the unprecedented monetary accommodation by the Federal Reserve.
Don't be too quick to dismiss. Stock prices follow fundamentals, which are strengthening. The better-than-expected employment report on March 8 was a recent example. The point is, U.S. corporations continue to sit on enormous cash reserves.
If rising confidence and the return of the "animal spirits" of capitalism cause CEOs to invest in capital and labor, this fundamental strength could continue to gain steam and prove the naysayers wrong.
Buffett says, "Opportunities abound in America. … If you are a CEO who has some large, profitable project you are shelving because of short-term worries, call Berkshire. Let us unburden you."•
__________
Kim is the chief operating officer and chief compliance officer for Kirr Marbach & Co. LLC, an investment adviser based in Columbus, Ind. He can be reached at (812) 376-9444 or mickey@kirrmar.com.
Please enable JavaScript to view this content.