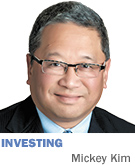 I don't use Twitter or Facebook, but Pope Francis tweets and Warren Buffett recently started tweeting. Social media is clearly growing in importance as it inexorably invades and affects the everyday lives of enthusiasts and Luddites alike.
On April 2, the Securities and Exchange Commission gave Twitter and Facebook instant legitimacy as sources of investment information by granting companies permission to disseminate financial information via social media. Two days later, Bloomberg announced it was adding real-time Twitter feeds to its Bloomberg Professional service, the gold standard of market information terminals used by professional investors and traders.
In its press release, Bloomberg said, "When important news is shared on Twitter, traders and investors need to be able to access it, and validate its importance in order to incorporate that information into their decision-making process."
Further, "Bloomberg Professional subscribers can now monitor and analyze real-time Twitter updates issued by corporations, executives, government officials, economists, commentators, media outlets and other voices that can influence financial markets."
I'm admittedly old school when it comes to investing, so it baffles me that some professionals consider a tweet to be important to the investment decision-making process. To each his own. Besides, how much damage can a 140-character tweet do?
At 1:07 p.m. on April 23, the following tweet was posted on The Associated Press' Twitter feed: "Breaking: Two Explosions in the White House and Barack Obama is injured."
Coming a week after the Boston Marathon bombings, U.S. stocks tumbled, with the DJIA plunging 145 points in the blink of an eye. It became apparent about two minutes later that the AP's Twitter account had been hacked and the tweet was a hoax. About three minutes later, stocks had almost fully recovered. The DJIA closed up 152 points, so unless you were watching very closely during the day, you probably were not even aware this happened.
The Economist declared the incident "brief and superficial," as Twitter itself often is. Even so, investors and regulators should be extremely concerned about this incident, as some estimates had U.S. stocks losing as much as $200 billion in value at the height of the tumult, or nearly $3 billion for every character in the fraudulent tweet.
A group calling itself the Syrian Electronic Army, purportedly a group of youths supporting Syrian President Bashar al-Assad, used a Twitter post to claim responsibility. While this has not been verified, the danger to investors and the integrity of the financial markets is clear.
Like robots, high-frequency trading systems using computerized trading algorithms scan millions of data sources for key words and make trades in milliseconds, often without human oversight. Bloomberg Businessweek reported firms such as Gnip, DataSift and Topsy pay Twitter to access all 400 million daily tweets, which they repackage to feed the insatiable appetite of these traders.
The genie is out of the bottle. It's not difficult to construct a scenario where a terrorist or criminal uses social media to wreak havoc and make a trading profit.
#ThisIsASeriousProblem.•
__________
Kim is the chief operating officer and chief compliance officer for Kirr Marbach & Co. LLC, an investment adviser based in Columbus, Ind. He can be reached at (812) 376-9444 or mickey@kirrmar.com.
Please enable JavaScript to view this content.