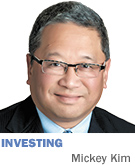 The Sept. 12 tweet read, "We've confidentially submitted an S-1 to the SEC for a planned IPO. This Tweet does not constitute an offer of any securities for sale."
Twitter thus made a very public announcement that it had made a private filing with the Securities and Exchange Commission. In 140 characters or fewer, Twitter instantly became the hottest social media initial public offering since, um, Facebook in May 2012.
It's ironic that a business whose very existence is based on our culture of excessive sharing of personal details chose to share none of its own. Does the fact that Twitter was able to create this drama with a coy "I've got a secret" tweet make the company like middle school girls? Or does the fact that it was able to do this while still preventing competitors or interlopers even a peek "behind the curtain" make it a financial wizard?
The Jumpstart Our Business Startups Act became law in April 2012. The purpose of this bipartisan legislation was to make it easier and cheaper for small companies to raise capital for growth. The act defined an "emerging growth company," or EGC, as having less than $1 billion in annual revenue. The law contained an extensive menu of accommodations designed to give startups an easier on-ramp to becoming publicly owned and it reduced reporting requirements going forward.
Companies that want to sell stock to the public are required to file a registration statement with the SEC. This document provides detailed information on the issuer's historical financial performance, its business model, strategy and risk factors it has identified. All this information is useful to potential investors, as well as to competitors. In addition, there is typically some back and forth between the issuer and SEC related to the content of the registration statement, all of which are reflected in subsequent amendments to the initial filing.
Before the JOBS Act, all the issuer's information in the initial filing was immediately available for all to see. Additionally, any back and forth with the SEC played out in full view. For example, Facebook filed its initial registration statement on Feb. 1, 2012, but its IPO didn't occur until 3-1/2 months later. Facebook's IPO was a debacle for many reasons, but that is a fairly long time to be exposed to the prying eyes of competitors, analysts, reporters and pundits.
Under the JOBS Act, an emerging growth company can make a confidential initial filing with the SEC. Though the information remains out of public sight, the issuer is able to "test the waters" with potential investors to gauge interest in the contemplated IPO. In addition, any back and forth with the SEC is kept under wraps until the issuer decides to make a public filing, which isn't required until a short 21 days before the issuer starts marketing the IPO to the public.
Most companies planning IPOs meet the definition of an EGC. It is no surprise, according to a Latham & Watkins report, that more than 90 percent of EGCs that publicly filed their first registration statement after April 2012 elected at least one accommodation offered by the act. Twitter obviously doesn't need any accommodations, but this is the way it is going to be.
#BewareOfTheNewIPOPlaybook•
__________
Kim is the chief operating officer and chief compliance officer for Kirr Marbach & Co. LLC, an investment adviser based in Columbus, Ind. He can be reached at (812) 376-9444 or mickey@kirrmar.com.
Please enable JavaScript to view this content.