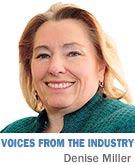 The volume of travel in the United States exceeded the prior peak (2007) earlier this year and is likely headed for continued growth, although Indiana, with the exception of central Indiana, is not faring as positively.
Statistics for Indiana travel are hard to come by, as the state has not completed any research in the past several years. But indicators available through national research suggest that, while most states are seeing significant growth in travel and tourism, Indiana as a whole is flat.
The state dramatically cut back on funding for tourism promotion over the past several years, while nearby states—most notably Michigan—substantially increased their funding and promotions.
Central Indiana destinations, including Marion and Hamilton counties, have fared more positively than the state as a whole. Each county invested in product development and increased marketing. Central Indiana received a boost from last year's Super Bowl, and has generally been able to maintain measures such as occupancy and hotel revenue this year, without that type of major event.
The coming year also looks positive for central Indiana, especially due to the major investments in the tourism product. From the investments in the Indiana Convention Center, Georgia Street downtown, the Center for the Performing Arts in Carmel, a major youth sports complex in Westfield, and the Nickel Plate Arts initiative in Noblesville, there are more reasons for visitors to come to the area.
These investments should spur increases in visitation and visitor spending in 2014 and support continued growth in future years.
Nationally, projections for 2013 indicate about 2-percent growth in leisure travel volume, while business travel is projected to grow about 1 percent.
Projections for 2014 had been more positive, but are now becoming more conservative due to the continuing uncertainty over whether political factors will lead to another governmental shutdown. The major concern is the potential emotional impact, as continued uncertainty may hurt consumer confidence, which is closely linked to travel behavior.
There are many reasons for optimism about increasing growth in the travel and tourism industry. Consumers have been gaining in confidence and are traveling more. Many major national destinations saw record visitation in 2012 and are on pace to exceed those records in 2013. The United States has finally created a national tourism marketing initiative—Brand USA—which has begun to promote the country in a number of international destinations. This should drive additional tourism growth nationally.
Even while the volume of travel nationally has surpassed the peak before the recession, consumer attitudes have been slower to recover. The U.S. Travel Association began tracking travel sentiment in March 2007, when the baseline measurement of 100 was set. As of July 2013, the index was still below that base at 98.8. This suggests that consumers are still somewhat skittish and may react negatively and pull back if they perceive threats to their economic situation.
Factors that might hurt travel in the coming year include:
• Economic uncertainty and confusion. While many people feel travel is a necessity, it is something that can be put off. When consumers are uncertain about the economic situation and fear they may face tougher times, they tend to postpone travel.
• Rising unemployment or lingering furloughs. While uncertainty and a lack of consumer confidence can hurt travel, even more important is unemployment. If unemployment begins to rise again—or if a significant number of people are employed but not working—this will hurt travel.
• Increasing cost of travel. Hospitality companies, including hotels/motels and airlines, have focused on more limited offerings with higher prices. There has been little expansion in these industries and this is driving up prices. If the prices rise too sharply, or if this is augmented with other price increases in areas such as gasoline, this could depress increased travel and travel spending.
• In Indiana, a key negative is the lack of investment in promoting tourism at the state level. Most of the surrounding states have increased or are increasing their investment in promoting tourism. Every surrounding state is spending significant amounts of money to advertise the assets of their state and attract tourists.
Advertising for tourists works, and other states will be able to gain market share at Indiana's expense.•
__________
Miller is vice president of Strategic Marketing & Research Inc. in Carmel. Views expressed here are the writer's.
Please enable JavaScript to view this content.