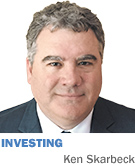 Heated talks are taking place in public-pension boardrooms across the country.
In South Carolina, management of the state's Retirement System has been under attack by State Treasurer Curtis Loftis. Last month, the fund's chief operating officer, Darry Oliver, resigned, citing abusive tactics by Loftis, which led the pension fund to adopt an "anti-bullying" policy.
Tea Party-backed Loftis and state pension officials have been sparring ever since Loftis began criticizing the commission for making risky investments and paying hundreds of millions in unnecessary fees.
A recent study by the Maryland Public Policy Institute found that the $27 billion South Carolina pension fund paid $296 million in investment fees in fiscal 2012, or 1.3 percent of assets, while the fund's five-year rate of return was 1.46 percent. Loftis has also asked state lawmakers to review $1.4 million in bonuses paid to 14 pension staff members based on the portfolio's performance.
In Rhode Island, a battle is raging over management of the state's $7.5 billion pension plan. After Gina Raimondo became treasurer of Rhode Island in 2011, in response to criticism over a lack of transparency at the fund, she took steps to make the fund one of the first to attempt to publicly break down investment fees paid to the fund's investment managers.
Raimondo has drawn the ire of former securities lawyer and pension watchdog Ted Siedle, who last month unveiled a 106-page report titled "Rhode Island Pension Reform: Wall Street's License to Steal." Siedle's report was union-sponsored and concludes that the pension invests in risky investments and pays excessive fees. Of the $70 million in investment fees paid by the pension last year, $45 million went to 18 hedge funds.
Rhode Island has undertaken steps to address its underfunded pension—measures that other struggling pensions might soon have to implement. The state increased the retirement age for many workers to 67, which reduced the state's unfunded pension liability by $3 billion, has suspended cost-of-living increases for retirees until higher-funded ratios are achieved, and shifted significant pension assets toward a non-guaranteed 401(k) plan.
In Detroit, the bankrupt pension system made extra payments for decades under the belief that base payments were too small and that investment performance could support them. These payments, so-called "13th checks," are issued by several public-pension plans, including Indiana.
Extra disbursements have contributed to the financial troubles of poorly managed plans like those of Illinois and San Diego. It's no secret that any investor withdrawing too much money, too early from a retirement plan for current consumption, loses the long-term compounding effect of those dollars to meet future obligations.
Pension funds continue to pour money into alternative investments, even though the average fund has underperformed the stock market in the five years since the credit crisis. Public-pension watchdogs are seeking increased disclosure of costs and performance, particularly in the opaque category of alternative investments.
High costs and poor returns put taxpayers on the hook for increased contributions to bail out underfunded plans.•
__________
Skarbeck is managing partner of Indianapolis-based Aldebaran Capital LLC, a money-management firm. His column appears every other week. Views expressed are his own. He can be reached at 818-7827 or ken@aldebarancapital.com.
Please enable JavaScript to view this content.