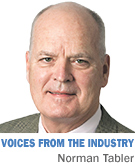 The movement toward a "public health" model may be the most important current trend in American health care. Because the trend is more a result of market forces than of the Affordable Care Act, repealing Obamacare won't stop it.
Traditionally, American health care was delivered in a highly individualistic manner. An individual chose his physician and arranged payment. Even Medicare and Medicaid patients chose their own physicians. Traditionally, physicians had no legal connection to the hospitals where they practiced.
Although we take this model for granted, it is something of an anomaly. It differs from the approach of other industrialized nations. It differs from our approach to other fundamental needs. We don't allow citizens to choose their own police officers or firefighters. We address these on a community-wide basis.
What are the signs of this change? One is vocabulary. The ACA uses the term accountable care organization—an entity combining separate components of delivery. So, health care will be delivered by a single entity rather than unrelated components: one-stop shopping.
This concept of integrated delivery had traction well before the Affordable Care Act. Health systems, insurers and employers recognized that the cost of the old system was unaffordable.
Another term is "population." Under the ACA, health systems are judged—and paid—on the basis of the health of "populations." Effectiveness (quality) and efficiency (quality compared to cost) are judged by population-wide results.
The term "patient" has declined in favor of "member." Traditionally, anyone interacting with the health industry was a patient because people interacted with the industry only after illness or injury.
The new theory is that a system is responsible for the health of the members of a population, not just the sick or injured. In the Platonic ideal, no member would be a patient, except maybe for an annual physical or an uncomplicated birth.
What about cost? Cost, or the rate of increase, will probably decline because of the trend away from paying providers for doing things ("fee-for-service") and because it's less expensive to maintain health than to address illness or injury after it occurs—like the cost of regular auto maintenance versus repairs after a breakdown.
What else does this trend mean? Choice will be more limited. We will interact with systems rather than choosing among various components. Shopping at a department store is more efficient than shopping at specialty stores (less travel, less time), but it provides less choice.
While limiting individual choice, the trend increases individual responsibility. It encourages us to maintain our health. We will be rewarded for accepting more responsibility, just as insurers reward us for safe driving.
How about quality? The jury is still out, but logic dictates that if providers work together rather than separately and manage health rather than react to illness and injury, quality will improve.
Will there be losers? Yes, people who don't make an effort to maintain their health may have to pay more—like unsafe drivers.
More controversially, delivery of care in some cases may become more limited. Traditionally, we let a person decide how much care to consume. This is not the approach we take to other basic needs. We don't give a citizen all the police and fire service he wants.
Of course, a person with the desire and the means can hire private security or fire protection, and that person will be able to buy unlimited health care. But such examples will not be representative.
Losers will also include providers depending on a high volume of expensive procedures. Why?
First, fee-for-service is disappearing.
Second, we're moving toward payment of a flat amount per person.
Third, many effective methods of maintaining health are inexpensive, such as smarter eating, regular exercise and not smoking.
Fourth, we're moving to a system that limits health care costs to a budget, as we have long done with other services.
Are these limitations a bad thing? In some ways, yes, because choice is good.
But choice was already limited under the old system. Choice depended on financial means: no means, no choice. Choice also depended on availability. Availability was determined by providers' individually deciding whether to practice in a particular area.
In the long run, making health care decisions on a community-wide basis might actually increase overall choice, along with overall community health.•
__________
Tabler, an attorney with Faegre Baker Daniels, was formerly the longtime general counsel of Indiana University Health. Views expressed here are the writer's.
Please enable JavaScript to view this content.