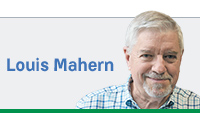 The North American Soccer League will have 10 members when Indy Eleven joins this year. Teams in the NASL play 12 games in the early season and after a four-week break in July play another 14 games. Fourteen are played at home.
In 2013, NASL teams, which are comparable to baseball Triple A teams, averaged attendance of 4,670 per game.
By way of comparison, the Indianapolis Indians last year led all minor-league ball clubs with an average attendance of 8,980.
Eleven owner Ersal Ozdemir is seeking a new $87 million stadium to be owned by the Capital Improvements Board and financed by a 10-percent ticket tax at the stadium and perhaps dedication of sales taxes collected at the stadium. Annual debt service for the proposed stadium would be $5 million.
While the Legislature declined his request this session, we can be assured he will be back next year.
Ozdemir believes that, within a few years, the team will generate $5.1 million in ticket-tax revenue and an additional $4.1 million in sales taxes at the venue. He bases this on a projected average attendance of 17,500, nearly four times the league average.
Chicago's Major League Soccer franchise drew 15,228 per game last year.
Let's be optimistic and assume Indy Eleven doubles the NASL average home attendance, or 9,340 per game. That would give the Eleven a season attendance of 130,760.
Let us further assume that an average ticket will cost $35. (Box seats at Victory Field for an Indians game are $16. Reserve seats are $12.) The average per-ticket tax of $3.50 multiplied by a season attendance of 130,760 would yield an annual revenue stream of $457,660.
Clearly, the sales and food and beverage taxes collected at the stadium would have to augment the ticket tax. Again, let's be generous and base our calculations on the 9-percent food and beverage/sales tax rather than the 7-percent sales tax alone that would be paid for memorabilia.
Let's assume—again, being generous—that the average man, woman and child will spend $30 at each game for food, drink and souvenirs. These transactions would amount to $3.9 million for the season. The 9-percent food and beverage/sales tax on these sales would yield $353,052.
So, if the Eleven draws double NASL average attendance and the average ticket is $35, and the average fan spends $30 at each game, the revenue stream for debt service for the season would be $810,712.
During the four-week summer break, the team might play some exhibitions and might make it to a few playoff games. Perhaps we could add another $100,000 for those contingencies.
Ozdemir plans on additional ticket-tax revenue from high school football games, college soccer and concerts. It would take 50 high school and college football and soccer games as well as 20 concerts averaging 5,000 attendance to raise another $500,000 in sales and ticket-tax revenue.
This total of $1,410,712 is still a long way from $5 million for annual debt service.
Ozdemir proposes that CIB issue the debt and own the stadium, and one would have to assume be responsible for making up any shortfall.
Even if Ozdemir kicks in half the debt service, the scheme falls short.
With violence on the rise and basic services underfunded, do we really need another professional sports team to subsidize?•
__________
Mahern has been an assistant to U.S. Rep. Andy Jacobs and U.S. Sen. Birch Bayh and served in the Indiana Senate. Send comments to ibjedit@ibj.com.
Please enable JavaScript to view this content.