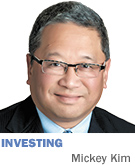 In March 2012, I asked whether owning the No. 1 pick in the NFL draft was a franchise savior or fool's gold. The Indianapolis Colts owned the top pick and it was a "no brainer" they should pick Andrew Luck, a "once-in-a generation" quarterback.

Or was it?

Similar to the financial markets, the hysteria surrounding the NFL draft has grown rapidly. We now can watch the NFL scouting combine live and then be subjected to a barrage of opinions from savants and soothsayers as to which players' draft stock skyrocketed or plummeted and whom teams should pick.

Tobias Moskowitz, a professor at the University of Chicago, and sports journalist Jon Wertheim wrote "Scorecasting: The Hidden Influences Behind How Sports Are Played and Games Are Won."

The pair, both Hoosier natives, found the NFL draft to be rife with false beliefs and destructive decision-making. Teams consistently place excessive value on high draft picks and routinely overpay, in terms of current and future picks, to move up. An analysis of the first two picks of the 2012 NFL draft sheds some light.

Luck's first two seasons were strong, and he was named an alternate for the Pro Bowl both seasons. While this pick unquestionably worked out well for the Colts, we don't know what other teams offered to trade for the pick. Interestingly, Russell Wilson (drafted by Seattle in the third round and the sixth quarterback drafted) made the regular 2014 Pro Bowl roster and already has a Super Bowl ring.

The Washington Redskins viewed Robert Griffin III as another franchise quarterback and were willing to pay a king's ransom to move up four spots to the St. Louis Rams' No. 2 spot. Washington offered its first round (No. 6 overall) and second round (No. 39) picks in 2012, as well as its first-round picks in 2013 (No. 22) and 2014 (No. 2). The Rams parlayed the 2012 and 2013 picks into four starters. Ironically, because of Washington's collapse in 2013, the Rams still own the same No. 2 overall pick they did before the 2012 trade.

RGIII was named the AP's NFL Rookie of the Year in 2012. After a late-season injury, he suffered through a dismal 2013. Whether he develops into a franchise quarterback remains a question mark.

Professors Richard Thaler (University of Chicago) and Cade Massey (Yale) studied 13 drafts and tracked the subsequent performance of the players. Higher picks performed better than lower picks, on average, but not significantly better. It's surprising that the top-drafted player at a position performed better than the fourth only 56 percent of the time. For slightly better odds versus a coin flip, teams paid a huge premium.

Investors and NFL general managers overestimate their ability to pick winners and underestimate the role of luck. "Scorecasting" suggests teams with a top pick consider trading it for multiple lower picks from a team desperate to move up. The more picks you have, the better chance you have to get lucky.

"Slow and steady wins the race" is a value-investing mind-set that's also applicable to building an NFL roster. Choose overlooked or undervalued prospects, not the Heisman Trophy winner or Twitter. It seems dull, but will increase your chances of winning Super Bowls and the long-term investing game.•

__________

Kim is the chief operating officer and chief compliance officer for Kirr Marbach & Co. LLC, an investment adviser based in Columbus, Ind. He can be reached at (812) 376-9444 or mickey@kirrmar.com.