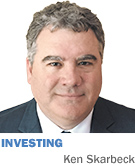 An estimated 2,700 private equity firms manage some $3.5 trillion in assets. Often called "buyout firms," they solicit investments from pension funds and other well-heeled investors that are pooled into "funds" and used to acquire public and private companies.

After initial formation, the fund acquires businesses, then sells businesses and distributes proceeds to investors.

Perhaps seven to 10 companies are acquired within a private equity fund, similar to assembling a portfolio of stocks. The acquisition cost of target companies is paid with a combination of cash (equity) contributed by the private equity fund, and debt raised by investment banks that is often resold to investors as high-yield bonds or loans.

In Indiana, American Commercial Lines, Allison Transmission and Biomet are among the larger companies that have been acquired by private equity firms. American Commercial Lines of Jeffersonville was bought for $777 million in 2010 and is still owned by the private equity firm Platinum Equity.

Allison of Indianapolis was taken public in a 2012 IPO by its buyout firms, Carlyle and Onex, in which each retained more than 40 percent ownership. Over the past year, the firms have been selling their stock, whittling their position down to 12.6 percent each. Biomet of Warsaw was acquired in 2007 by private equity firms Blackstone, Goldman Sachs, TPG and KKR for $11 billion. Just last month, they agreed to sell Biomet to cross-town rival Zimmer for $13.4 billion.

Smaller private equity funds appear to have performed better than large funds in recent years. According to London-based research firm Preqin Ltd. Funds, private equity funds formed in 2008 with $4.5 billion or more in investment capital posted median net internal rates of return of 7.8 percent through 2012, compared with 9.3 percent for smaller buyout pools of $501 million to $1.5 billion.

The private equity industry attracts plenty of critical press because of the fees it charges and the compensation paid to star managers. A typical fee schedule charges a 2 percent annual management fee and 20 percent performance fee on profits from sale of a business. Steve Schwarzman of Blackstone took home $375 million last year, while Apollo's Leon Black pocketed $546 million.

Lately, the spotlight hasn't been particularly kind for the industry. The largest leveraged buyout on record went bankrupt on April 29. Energy Futures Holding, formerly TXU (Texas Utilities), was acquired in 2007 by private equity firms KKR, TPG and the private equity arm of Goldman Sachs for $48 billion.

The SEC has found illegal collection of fees or severe compliance shortfalls in more than half of the 150 private equity firms it has examined since 2012. The regulator found that executives who were placed in service with portfolio companies were being paid with investor funds instead of by the private equity firm. The practice was described as a "back door" fee with investors unknowingly footing the bill.

Private equity can provide attractive results for investors if the price paid to acquire businesses is rational and management is successful at improving the underlying business operations.•

__________

Skarbeck is managing partner of Indianapolis-based Aldebaran Capital LLC, a money-management firm. His column appears every other week. Views expressed are his own. He can be reached at 818-7827 or ken@aldebarancapital.com.