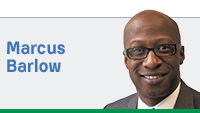 I am going to start with a confession: I am a conservative Republican, so it should be no surprise that I cracked up while reading tweets, Facebook posts and stories about the Indiana Democratic Party's State Convention, or the "Big Dem Weekend."
Now, I realize that party conventions are all about pumping up the base, not about actual policy, but Indiana Democrats introduced a slate of candidates so underwhelming that the disappointment was tangible.
My favorite has to be Beth White. She's running to be secretary of state—the state's top election official. Her view toward voter integrity would have made her a top leader at Tammany Hall. She is no more serious about making sure our elections aren't tainted by fraudulent voting than I am about making sure no Democrats get offended by this column.
Second, we have Mike Claytor of Florida running for state auditor … wait, I'm sorry, he says he is from Indiana now. It makes sense, however, that he has been registered to vote in Florida since 2008, because he seems to have no grasp of Indiana law. (I'm sure he's counting on Beth White to win secretary of state, because she would in no way investigate the possible voter fraud involved in his living in one place, and being registered in another, but I digress.)
I wonder if, as a CPA, he has calculated the cost to Indiana taxpayers of his plans to recognize the marriage laws of other states, despite what Indiana law says. I wonder if he won't stop at marriage and decide to recognize all laws from other states when deciding tax responsibilities, despite what Indiana law has to say. Heck, with him as auditor, we don't even need a state Legislature; we just need his opinion.
And last, but certainly not least, is the most amazing candidate in Indiana history: Mike Boland, Democratic candidate for state treasurer. I say the most amazing candidate, not because he has brilliant policy ideas, experience or charisma, but because he has spent 15 years as a legislator in ILLINOIS.
If this were a podcast, I'd take a moment of silence for you to let that sink in. What's even more amazing is that he ran for, and lost, an election for lieutenant governor of Illinois in 2010, then entered, and withdrew, from a race for 17th District congressman from Illinois before running, and losing, an election for the Illinois State Senate.
This means the Indiana Democratic Party has nominated a man for statewide office who considers this office his fourth choice. Indiana Democrats are telling us that Indiana politics is single-A Minor League ball compared to Illinois.
When I think about it, though, it doesn't really shock me. I mean, Indiana Democrats can't seem to get anyone to take their nominations seriously. The embodiment of this phenomenon is none other than "The Mustache," aka John Gregg.
His nomination for governor in 2012 was the result of no one else wanting to run. In fact, it's not even important enough for him to let the cat out of the bag and just admit that he still wants to be governor. Maybe he's afraid that someone voters actually wish would run (i.e. Evan Bayh) will this time, leaving him with a corsage and no date to the prom.
I'm sure Democrats had a great time, but from an outside view, the "Big Dem Weekend" was a "Big Dem Disappointment."•
__________
Barlow, a Republican strategist, was a press secretary for U.S. Rep. Chris Chocola and a spokesman for Mayor Greg Ballard and the state Family and Social Services Administration. Send comments to [email protected].
Please enable JavaScript to view this content.