Which lobbies have the greatest clout in the Indiana General Assembly?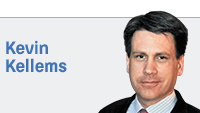 The question can be viewed several ways.
One approach is simply ranking industry groups and associations—by appraising perceived wins and losses. A second is to assess the role of the individual lobbyist representing them to legislators and the governor's office.
Then consider which characteristics and qualifications are common among those who wield influence successfully on behalf of clients. And how important is party affiliation of both the individuals and institutions involved?
At the Statehouse today, there is no doubt some Republican lobbyists (and their institutional clients) enjoy advantage over others with Democratic pedigrees—in part due to the Republican supermajorities in both chambers emerging from Gov. Daniels' tenure and to the rising star of his GOP successor, Gov. Pence.
But the nature of lobbying the General Assembly is evolving; for starters, there is now more competition and diversity among practitioners.
Also, the trend today is toward the power of ideas, policy analysis and cunning use of information—regardless of who is offering them. These factors can trump traditional considerations when evaluating who is winning and why, inside the limestone.
The best lobbyists (and lobbies), regardless of party, tend to have three things in common: first is a focus on new information and powerful ideas, second is skill at targeting and delivering the information and ideas, and third is a valued set of relationships with officials that can be called upon.
Some analysts overestimate the importance of the third and underestimate the ascendancy of the first. In the first category, respected think tanks like Indiana's own Sagamore Institute have real influence on governing decisions, for example.
In lobbying at the Statehouse or the U.S. Capitol, sharper strategy, useful data and transformative argumentation is increasingly the formula for clout—more so than personality, party and prominence. Of course, it also doesn't hurt to help party committees with the never-ending burden of campaign fundraising.
At the GOP state convention in Fort Wayne, I queried four sharp Statehouse observers about the question.
A seasoned campaign operative and former state government employee said telecom, energy and the alcoholic beverage industries "are often the Big Foots in part because they have strong supporters on both sides of the aisle."
A former state Republican chairman mentioned utilities, gambling, the chamber of commerce and the Indiana Manufacturers Association—but also wondered aloud about how to factor in the relative weight of "the strong personalities and big names" that have walked the halls and made the calls for decades.
When asked to describe what kind of bio often makes for an effective lobbyist, a nominee for a legislative seat cited "former party leaders and former legislators."
When asked about the common characteristics among lobbyists with enduring clout, an entrepreneurial pundit with sharp elbows and a hearty laugh replied: "Those who keep their word and do not draw attention to themselves. Those who keep their clients' interests ahead of their own."
They were all correct.•
__________
Kellems, president of The Strategy Center, has worked for Vice President Dick Cheney, U.S. Sens. Dan Coats and Richard Lugar, and Mayor Greg Ballard.Send comments to ibjedit@ibj.com.
Please enable JavaScript to view this content.