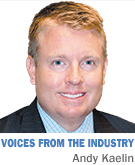 For the majority of people working in the United States, the option to participate in a health insurance program is indeed no longer an option. The individual mandate of the Affordable Care Act gives workers few loopholes to avoid purchasing or participating in a health insurance program that meets government standards.
The Bureau of Labor Statistics indicates our civilian non-institutional population is 248 million and those actively in the labor pool are 155 million, a 62.8-percent participation rate. About 146 million are employed, a 6.2-percent unemployment rate.
The Congressional Budget Office estimates that, in 2016, only 7 million residents will face the health insurance tax brought on by the individual mandate. One could generalize that these 7 million would be legal residents in a working household that earns enough to pay taxes.
What does this all mean? Even though the individual mandate tax is arguably low compared to the cost of insurance, the mandate matters to employed residents. Roughly 90 percent of working residents will be insured somewhere, somehow.
The CBO estimates another 23 million will go uninsured but will not be subject to the tax. They will fall under one of the mandate's exemptions, most likely that they generate enough income to file a tax return.
So, where are all of these people going to access health insurance?
Many of us look to our employers to provide many of life's financial essentials— paycheck, retirement, insurance, day care, an environment that will support a work-life balance. These factors, the tax efficiencies of corporate health insurance and the long tradition of employer-sponsored coverage are the reasons employers will have a role in helping workers access health care.
For employers with a majority of their employees earning more than 300 percent of the federal poverty line (roughly $34,000 for individual), there will be a significant case for the "ease" and "tax efficiency" of providing health insurance for their employees.
The CBO estimates a 3-percent decline in employees covered by employer plans. This might be a smaller decrease than most think. Some employers will likely find efficiency outside corporate insurance. These are the corporations whose workers earn less than $34,000 and whose work-force planning has not called for corporate health insurance for some time now, even if they have held onto their plan. The expense of employer plans and the subsidy-laden government exchanges allow for easy transition away from corporate health plans.
Employers that routinely pay the majority of their workers more than $34,000 annually can look to the East Coast and Massachusetts for a contrast to the decreases the CBO is forecasting.
From 2006-2011, after Massachusetts overhauled its health insurance system using an individual mandate component, employer-sponsored health insurance jumped from 70 percent to 72 percent. This was during a recession while nationwide figures declined from 62 percent to 58 percent.
Dig deeper and one finds that 45 percent of small employers (fewer than 50 full-time equivalents) offered health insurance in 2005 and 59 percent offered it in 2011, a 14-point increase.
Wages are a bit higher out East, but employers in Massachusetts deduced that the tax treatment of employer-sponsored health insurance is a powerful factor. Especially when calculating how to best help their employees harvest quality health care, which has now become a national mandate.
The ACA has changed the way employers and employees will look at their insurance benefits. These modifications place employers at the forefront in charting pathways for their employees to secure health insurance.
The landscape is full of possible solutions and salespeople to trumpet their positive characteristics—dropping or structuring an insurance arrangement to allow eligible employees to harvest subsidies from the exchange; clinging to an old rate and plan design for another year; re-evaluating compensation structure in consideration of the individual mandate and the tax efficiencies of corporate "group" plans; maneuvering from a fully insured plan to the self-insured where shareholders harness the majority of their risk; or grouping with other employers to mitigate costs and liabilities.
These are just a few of the alternatives that continue to face the corporate insurance manager. Unfortunately, there is not a one-size-fits-all solution. We have observed employers that are finding success navigating this environment through diligent information gathering, wise evaluation of their options, and an unbiased process to make decisions.
We have found companies that take this strategic approach have fulfilled their obligations to their employees while simultaneously satisfying shareholders with their conclusions.•
__________
Kaelin is president of Insurance Administrative Solutions. Views expressed here are the writer's.
Please enable JavaScript to view this content.