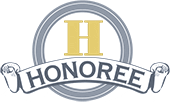 Jeff Martin
Chief Financial Officer, Equian LLC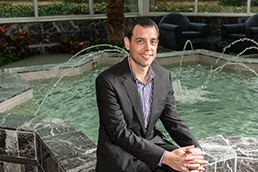 (IBJ photo/Eric Learned)
Jeff Martin, CFO of Equian LLC, an information services company focused on lowering costs for those who pay for health care, doesn't like to think he's a stereotypical accountant. But he does admit to being a bit of an Eeyore.
Yes, the look-at-the-dark-side Winnie the Pooh character.
"CEOs often will tell people that a business needs a few Tiggers and a few Eeyores," he said, referring to enthusiastic idea folks and those who have to somberly look at the facts and assess feasibility.
But today's CFO, he says, has to be more than his old-school counterpart.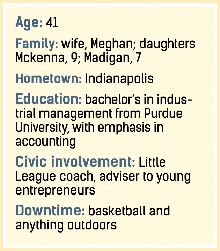 "I have to meet with clients," he said. "If it's an acquisition, I'm on the road a lot. I'm not just staying behind doing the numbers."
Those numbers appear to be adding up. Ranked on the Inc. 5000 list of fastest-growing private companies four years running, on IBJ's list of fastest-growing private companies, and on Healthcare's Hottest list by Modern Healthcare, Equian has certainly earned kudos during Jeff Martin's six-year tenure as CFO. And, more important, the company that had $20 million in annual revenue when he joined is now pulling in $70 million a year.
After earning a degree from Purdue University, Martin spent four years in public accounting.
"It gave me time to explore lots of different industries, companies and situations," he said. "You learn from that."
Martin then shifted to corporate finance, focusing on mergers and acquisitions and capital planning.
"That's where I started to find my true interest," he said. "Auditing was getting a little drab, but finance—looking at business valuations—was what I enjoyed. So I decided to take my skill set and go to a private company."
He found his way to C.P. Morgan in the early 2000s, rising to director of finance.
"We all know those were the boom years," he said, but after five years, he needed to move on. "The homebuilding market was beginning to go the other way and I realized that, while it was good experience, I was ready for the next challenge."
He admits to knowing little about health care when he made the jump to Equian, "except that it was a very complex and fragmented company." Hired as vice president of finance, he quickly moved to chief financial officer, completing eight acquisitions that contributed highly to Equian's growth.
"Health care costs continue to rise," he said, "And what we've done is to consolidate to make it a one-stop shop for our customers, to take some of the complexity away. Anyone who takes risk when paying a claim is our client."
He values the team he's put together, always looking at how a new hire would complement the skill set ("You don't want too many Eeyores, but in accounting you have to have some"), someone self-motivated and willing to challenge the status quo.
"That," he said, "is how we continue to evolve."
To read other CFO of the Year profiles, please click here.
Please enable JavaScript to view this content.