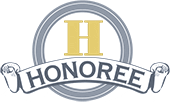 Jeff Holley
Executive Vice President,
Chief Financial Officer
OneAmerica Financial Partners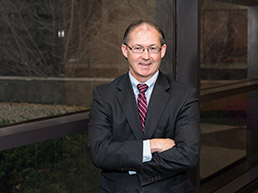 (IBJ photo/Eric Learned)
When deciding whether to move to Indianapolis to serve as chief financial officer for OneAmerica, Jeff Holley called a very important meeting.
The seven invited to attend: Holley's wife and their six kids.
"It's always difficult to move a family," said Holley, who had been working with Price Waterhouse and CUNA Mutual Group, as well as with his own company, HLT Partners. "Madison had become home to us and to make that decision, we had to balance what was best for the family with an opportunity that only comes along once in a great while."
Holley hadn't been looking to leave Wisconsin. But he was open to the idea of a position where he could make a significant contribution to the strategic direction of an organization. And OneAmerica, the insurance and financial services company with roots going back to 1877 (and known now for its iconic downtown Indy building and high-profile sponsorship of the 500 Festival Mini-Marathon), fit the bill.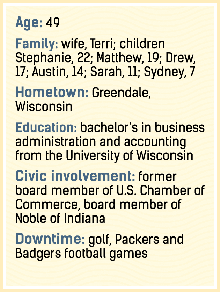 The company's former CFO, Scott Davison, and Holley began discussing employment options when they connected through business roundtables. After Davison was promoted and his position opened, the subject again came up, Holley made the change in 2011.
Brought in as senior vice president and CFO, Holley was promoted to executive vice president after 2-1/2 years. He now is responsible for all treasury, actuarial, tax functions, financial reporting, mergers and acquisitions, and capital markets.
After looking at more than 100 potential scenarios, he led OneAmerica in acquiring City National Bank's $7 billion retirement services business (with 98 percent of the former City clients agreeing to transfer their business to OneAmerica), guided a $100 million three-year investment in technology and operations capabilities, and was key in the company's Standard & Poor's Enterprise Risk Management rating upgrade to "strong."
Under his financial guidance, OneAmerica chocked up record pre-tax operating profits of $153 million in 2013.
Said Davison (now president and CEO of OneAmerica and himself a former IBJ CFO of the Year honoree): "The programs being implemented and the changes being made under this leadership are helping us become the type of organization we need to be as a contemporary, fast-growing and dynamic enterprise."
Davison said Holley has "essentially transformed" the company's finance function.
"Every day is different," Holley said of life at OneAmerica. "I enjoy the variability. I get to be involved in many top priorities of the organization and you can pick your spots as to where you think you can add value. I always felt that working with a company with great purpose was the only way to do it."
To read other CFO of the Year profiles, please click here.
Please enable JavaScript to view this content.