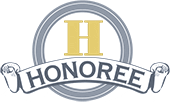 Dan Sink
Executive Vice President,
Chief Financial Officer,
Kite Realty Group Trust

(IBJ photo/Eric Learned)
Acquaintances often corner Daniel Sink with real estate requests.
"The one you get in Fishers is, 'When is Whole Foods coming?'" he said. "I hear IKEA as well."
Whereas Simon Property Group is the nation's dominant shopping mall owner, Kite Realty Group Trust is our king of strip centers.
But Kite is a very different company than it was just two years ago.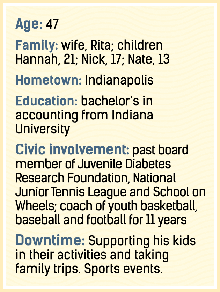 In November 2013, the company acquired a $300 million real estate property portfolio, increasing its size about 25 percent. Further, this July, it merged with Inland Diversified Real Estate Trust, increasing assets by $1.9 billion and market value by $1.2 billion.
The result: a doubling of Kite's size, to more than $4 billion in assets. It's now a vertically integrated real estate investment trust with management, leasing, construction and redevelopment projects around the United States.
After 15 years with Kite, Sink is used to change. Joining the company when it was a small private real estate developer, he helped take it public in 2004 and guided it through the financial crisis of 2007-2008 (when it still was able to raise $160 million of equity).
After graduating from Indiana University, Sink went directly to Olive LLP (now BKD LLP) and spent 10-1/2 years in the tax department, specializing in real estate construction. He was diverted from the partner track at Olive when John Kite, whose family grew up in his neighborhood, offered him the CFO position.
"It certainly makes a transition easier," he said, "when you are headhunted by the boss."
"Back in 1999," he said, "[Kite] was a typical entrepreneurial real estate company. We were financing deals, doing one, and moving on to the next. It was exciting."
Projects included the Marriott Indianapolis downtown and the renovation of Glendale Mall. "As we approached the early 2000s, we migrated more toward retail real estate." That decision helped with Kite's IPO.
"Investors put their money in various buckets," he said. "The more focused you can be, the better you can drive your story. [We became seen as] very good at picking real estate for shopping centers and that's what we stayed focused on."
The company now owns 133 properties in 26 states (up from 63 in nine states in 2010). In that same period, real estate revenue has jumped from $95 million to $355 million and borrowing capacity from $730 million to $1.2 billion.
Sink oversaw Kite capital markets activity, including issuance of $850 million of equity since 2004, managing $235 million of real estate property dispositions and reinvesting the proceeds into more profitable investments, and arranged financing for more than $400 million in new development and redevelopment projects.
"You have to know what you don't know. You've got to allow people to operate," he said of his management style. "Once somebody proves [his or her] worth, they have to have autonomy to do things. That's critical. Give people what they need to make decisions you know they can make."
To read other CFO of the Year profiles, please click here.
Please enable JavaScript to view this content.