Time once again for my annual look back celebrating the A&E I experienced in the year that was. This time, I won't waste space on regrets about what I missed. I'll focus instead on what happened in the arts in 2014 and some of the offerings that made me happy to have this job.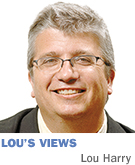 Attractions
The Indianapolis Zoo prides itself on being a conservation organization that runs a zoo rather than a zoo that dabbles in conservation. Both of those elements came together beautifully in the new Simon Skjodt International Orangutan Center, introducing visitors to an endlessly watchable collection of nearly humans. In the process, it also brought attention to the plight of these creatures' relatives fighting for survival elsewhere. A win all around. At The Children's Museum of Indianapolis, the 2,200-year-old Terra Cotta Warriors left an indelible mark on visitors in an exhibition that smartly blended the observational and the interactive.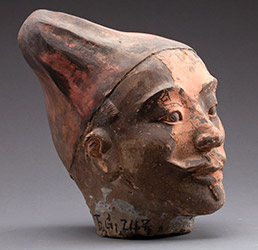 Terra Cotta Warriors
Books
My reading list benefited from the works of two recent Indiana transplants. Recent Purdue University hire Roxane Gay offered a strong one-two combination with her essay collection "Bad Feminist" and her harrowing first novel "An Untamed State." Meanwhile, local resident Ben Winters capped off his "The Last Policeman" mystery trilogy with the strongest of the trio, "World of Trouble." I'm looking forward to reading what both have to offer in the coming years.

Visual art
The big news for next year is the implementation of admission charges at the Indianapolis Museum of Art. Among the pleasures it offered this year was "Face to Face: The Neo-Impressionist Portrait, 1886-1904," a niche idea that led to a shimmering exhibition. Also in 2014, Eskenazi Health was justified in boasting of the top-notch art collection it amassed and commissioned for its new facility, seeing a strong link between art and healing. And in a promising blend of the commercial and the not-for-profit, the Alexander Hotel—already demonstrating a commitment to visual art—became home to an offshoot of the Indianapolis Museum of Contemporary Art.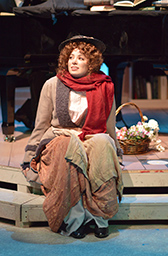 Erin Oechsel in "My Fair Lady"
Theater
The Indiana Repertory Theatre expanded its offerings to include theater for very young children, finding a hit with "The Velveteen Rabbit." Theatre on the Square turned over management after longtime leader Ron Spencer retired. And Acting Up Productions opted to take a year off after its two most high-profile productions, "A Streetcar Named Desire" and "Hamlet." The most memorable of the works I saw this year included Actors Theatre of Indiana's simple, elegant "My Fair Lady," which featured a terrific Eliza Doolittle in recent Ball State University grad Erin Oechsel and reminded audiences that the musical is considered a classic for some very good reasons. The Phoenix Theater's intimate take on "The Cock Fight Play" by Mike Bartlett reminded us that complex humans can be more interesting than a stage full of special effects. And Zach Rosing Productions' "The Great Bicycle Race," which emerged from the 2014 Indy Fringe pack to become the highlight of the festival, proved that one of the beauties of theater is that it can create a kind of magic different from what's possible in other mediums.

Music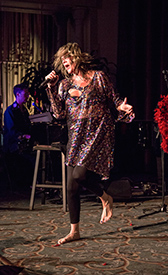 Karen Irwin in "A Piece of Her Heart: A Tribute to Janis Joplin"
I underserved the music world this year, catching relatively few concerts. However, I would be remiss in not sharing the exhilaration I felt at Karen Irwin's reprise of "A Piece of Her Heart: A Tribute to Janis Joplin" show at the Cabaret at the Columbia Club and, once again, the range of young talent showcased at the Great American Songbook High School Vocal Competition at the Palladium.

Dance
Not a year goes by, it seems, without an outstanding showcase of some of the world's strongest dance talent at Indianapolis City Ballet's Evening with the Stars benefit event. This year's was no different in quality but equally strong, as were most previous years, in variety. Favorites in the mix: Maria Kochetkova and Gennadi Nedvigin (both from the San Francisco Ballet) in a seemingly friction-free "Diving Into the Lilacs;" Herman Cornejo of the American Ballet Theatre teaming with Daniel Ulbricht of the New York City Ballet on the playfully competitive "Les Lutins"; and the Royal Ballet's Melissa Hamilton and Eric Underwood's "Qualia," created by Wayne McGregor. Other season highlights: Dance Kaleidoscope's "American Rhapsody," set to the music of George Gershwin. Later in the season, DK offered its first act to other dance groups, turning its audience on to the wonderful "Minor Bodies," a short piece choreographed by Bloomington's Elizabeth Shea.•