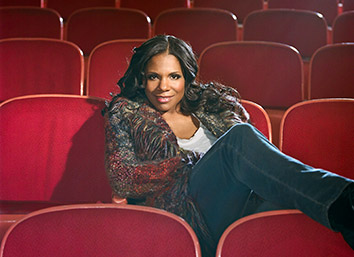 After spending last week's column looking back on 2014, it's now time to look ahead to 2015.
Here are 15 events that are already penciled—actually penned—into my day planner (yes, I still use a print calendar) for the first half of the new year.
"Good People"
Jan. 7-Feb. 1
The first play of the new year at the Indiana Repertory Theatre is usually a meaty one with a New York pedigree that's hot on the regional theater circuit. This one is no exception. In David Lindsey-Abaire's outstanding play, the loss of a single mother's already borderline job leads her to reconnect with a long-ago high school classmate who is now a successful doctor. Nature vs. nurture questions are just the beginning in a smart piece starring Constance Macy. Watch www.ibj.com/arts for a review.
"The Cripple of Inishmaan"
Feb. 5-March 1
The Phoenix Theatre takes on one of the great plays of recent years, bringing a top-notch Indy-centric cast (including Rob Johansen, Ryan O'Shea, Paul Hansen and Gayle Steigerwald) to Martin McDonagh's dark comedy about the impact of a Hollywood visit on the hopes and dreams of characters populating a remote island in Ireland.
Steampunk through the Looking Glass
Feb. 13-15
It seems like a new scifi/fantasy convention comes to town every week. But here's a locally created event with a twist—in fact, a few. Steampunk (for the uninitiated, imagine modern tech set in the 1800s) is fused with Alice's Wonderland for Circle City Aerodrome and the Indianapolis Steampunk Society's weekend of activity centered around the Columbia Club. A gadget competition, a steampunk cabaret from Angel Burlesque, a late-night improv show, parlor games, costume competition, Mad Hour (as opposed to Happy Hour) courtesy of Q Artistry, downtown building tours and, of course, absinthe cocktails are in the mix.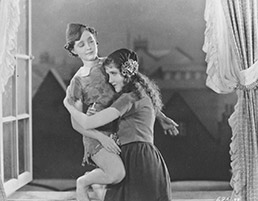 Indianapolis Chamber Orchestra will play the score for a screening of the 1924 film "Peter Pan." (Photo courtesy of Indianapolis Chamber Orchestra)
"Peter Pan"
Feb. 20
There's more charm in a minute of the 1924 cinematic adaptation of J.M. Barrie's "Peter Pan" than there is in all of that stinker Pan that recently aired on NBC. Don't believe me about the quality of the film? The original New York Times review of the film said, "It is not a movie, but a pictorial masterpiece." (One of the review's only criticisms: The title writer "has employed some combinations of words that are hardly Barriesque.") For a chance to see a restored version of the film under optimal conditions—and by that I mean with the Indianapolis Chamber Orchestra playing the score live—check out this one-night-only concert screening.
"South Pacific"
Feb. 27-March 7
The chances of seeing a Golden Age musical here in Indy with a substantial orchestra in the pit are slim. So what's a little drive time when, at the end of the road, there's a full-bodied playing of a Rodgers and Hammerstein classic? The musical, to be staged at the Musical Arts Center in Bloomington, gets an all-new production directed by Vincent Liotta, who performed similar services for Chicago Lyric Opera, San Francisco Opera, and others.
American Pianists Association Jazz Fellowship Awards
March 27-28
The competition comes to a head with five finalists playing at the Jazz Kitchen on Friday evening and with the Buselli-Wallarab Jazz Orchestra at Hilbert Circle Theatre on Saturday. The winning pianist lands a two-year fellowship worth $100,000. The winning audience gets to hear great young pianists from New York, New Orleans, Miami, Los Angeles and (go Zach Lapidus!) Indianapolis.
Admission day at the IMA
April 7
No, it's not an official event. But I'm very curious to see if it will be business as usual at the Indianapolis Museum of Art when its $18 admission policy goes into effect. Will those who have been so vocal come out to protest? Will the galleries be empty or status quo? Of course, it will be too soon to see if the charge has its intended effect of pushing more patrons to invest in memberships, but it's not too soon to see if the resistance has given up.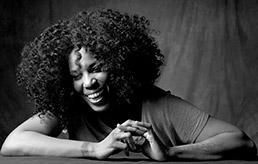 Macy Gray(Photo courtesy of Madame Walker Theatre Center)
Macy Gray
April 18
It's great to hear that a big name is booked at the woefully underused Madame Walker Theatre Center. The Grammy Award winner for Best Female Pop Vocal Performance (for "I Try")—and knocked-out-in-week-one competitor on "Dancing with the Stars"—Gray will be the featured performer at the 2015 Spirit Awards. And don't let the VIP ticket price scare you away: General seating tickets for just the concert are also available.
Josh Kaufman
April 25
He headed West to win "The Voice." He headed East to star in Broadway's "Pippin." Now, with his debut album due out in 2015, Josh Kaufman is back home for a concert at the Vogue.
Audra McDonald
April 25
Rescheduled from earlier in the season, the six-time Tony Award winner performs at Hilbert Circle Theatre. Bonus, especially for those who haven't seen her fully inhabit a role onstage: McDonald's performance as Billie Holiday in "Lady Day at Emerson's Bar & Grill" has been recorded for HBO. Premiere date TBA.
"Pee-Wee's Big Adventure"
May 2
Indy Film Fest's new Cereal Cinema series parks at the IMA in May where it screens the Tim Burton classic about a bow-tied guy and a stolen bike. The 10 a.m. screening includes a breakfast cereal buffet with its $5 admission charge.
"The Next Wave"
May 14-17
Four up-and-coming choreographers guide the Dance Kaleidoscope troupe for what promises to be an evening of unpredictable pleasures. Included are Stephanie Martinez Bennitt, who has worked with Luna Negra Dance Theatre; Kiesha Lalama, who has set dances for North Shore Music Theatre; Lucy Bowen McCauley of Bowen McCauley Dance in Arlington, Virginia; and Brock Clawson, whose resume includes the Joffrey Ballet.
David Letterman's final show
May 20
Say it isn't so.
"American Idiot"
May 28-July 5
The Phoenix Theatre has held a TBA spot on its schedule for months in hopes of landing this hit musical built from the music of Green Day. The Phoenix got it. And now those who missed the national tour in the Broadway in Indianapolis series (or those, like me, who saw and loved it and want to see the show again in a more in-your-face setting) can catch what will be the show's first regional production.
"Paper Towns"
June 5
Indianapolis' John Green gets another novel adapted for the screen, following up on the success of "The Fault in Our Stars." This one makes use of the same screenwriters and bumps "Fault" supporting actor Nat Wolff up to leading man.•
__________
Visit www.ibj.com/arts for reviews, previews, giveaways and more.
Please enable JavaScript to view this content.