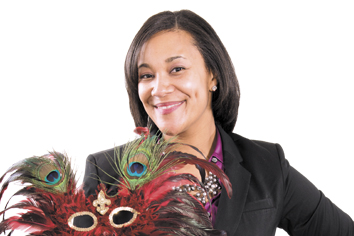 director of catering sales, JW Marriott
Sales twist: Working for a New Orleans publication, Elizabeth Nelson tried to sell an ad to a rep from W Hotels. After a half-hour of conversation, the rep asked, "What do you know about hotels?" Nelson admitted her knowledge was limited, but that didn't prevent her from being hired as an assistant—then promoted to sales and events coordinator.
Eye of the storm: Six months later, Hurricane Katrina hit. Nelson lived at the hotel for four months, working as part of a team to get it back in shape, from cleaning rooms and the restaurant to checking in visitors. "On Sept. 1, I went back to the hotel and didn't see my own house until Dec. 15."
Elevator going up: After being recruited to Atlanta's Westin Peachtree Plaza and being named a top sales performer two years running (generating more than $1 million over goal), she jumped to the Sheraton Chicago Hotel & Towers to serve as catering sales manager and, later, account director. She leaped again, at age 32, this time to Indianapolis as director of catering sales at the JW Marriott. "I was a military kid," she said, "so moving around wasn't a big deal. Sometimes you have to go to grow."
AGE 33
Hometown:
Pineville, Louisiana
Family: son, Myles, 2
Rooms serviced: At the JW Marriott, Nelson and her team generate over $5.2 million in catering sales. "Our hotel is pretty much the crown jewel of the city—everyone wants to be here," she said. "But every other hotel is competitive, so it's as much selling myself as selling the space." She attends every event she books in order to see firsthand the service vendors provide. "The vendors have been superb, but every one is different. I like to recommend vendors I know will be a good fit for the client. What I do is a puzzle, matching different partners."
Walking into the Walker: A relative newcomer to the city, Nelson nonetheless quickly became involved with the Madame Walker Theatre Center Women's Guild, helping with the center's PR and media plan and finding accommodations for visiting artists and VIPs.
Day-to-day challenges: "Every day is a new day in this business," she said. "I rely on everyone from the front desk to housekeeping to make sure everyone is happy. You never know what's going to happen. It's high pressure, and you have to be a high-energy person to thrive in this industry."•
 
Please enable JavaScript to view this content.