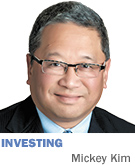 In Greek mythology, Narcissus was exceptionally handsome. His rejection of the nymph Echo angered Nemesis, the goddess of retribution. She lured Narcissus to a pond, where he was entranced by the beauty of his own reflection. Realizing his love could never be returned, he perished from his sorrow.
Narcissism can be a precursor to selfish and/or unethical CEO behavior, which can also cause your investment to perish. It has become a hot topic in the press and with academics studying the impact of "counterproductive work behaviors" on organizational outcomes.
Perhaps you've encountered megalomaniac, self-important, over-confident blowhards, who incessantly toot their own horns, make unilateral decisions, put down others to feel better about themselves, never accept the blame, but are quick to take credit for others' work? It's certainly not hard to find examples of the dark side of narcissism in business (Bernie Madoff), sports (Lance Armstrong), popular culture (Walter "Heisenberg" White in "Breaking Bad") and the halls of government.
Two excellent studies lead-authored by University of Illinois psychology professor Emily Grijalva were published last year in Personnel Psychology and The Academy of Management Perspectives.
Diagnostic criteria for clinical Narcissistic Personality Disorder include: "has a grandiose sense of self-importance," "is hypersensitive to criticism," "requires excessive admiration," "has a sense of entitlement," "tends to be exploitative, manipulative and arrogant" and "has a lack of empathy."
Grijalva and her co-authors performed a "meta-analysis" of existing research on narcissism and organizational performance (50+ studies). Their goal was to determine the association, if any, between narcissism and leadership emergence and effectiveness.
It is not surprising narcissists tend to emerge as leaders. Co-author Peter Harms of the University of Nebraska said narcissists are usually good in short-term situations when meeting people for the first time, like a job interview. Further, "if you can reduce a leadership contest down to sound bites, you will give them an advantage." Grijalva said while narcissists are likely to emerge as group leaders, over time, the more negative aspects of narcissism–such as being exploitative, arrogant and even tyrannica–tend to emerge.
Regarding leadership effectiveness, picture a graph with the narcissism scale on the horizontal axis and the level of effectiveness on the vertical axis. The study results can be shown as an "inverted U" shape. Leaders low on the narcissism scale may lack the necessary self-confidence and conviction to lead. So, "moderate levels of narcissism facilitate leadership effectiveness, whereas both very low and very high levels of narcissism would be associated with greater leadership dysfunction." In other words, "a moderate amount of what is traditionally considered a negative trait could actually be ideal."
In a University of Illinois interview, Grijalva said narcissists "can be preoccupied with thoughts and fantasies of their enormous success, power, attractiveness and intelligence." Further, "In the long term, they're not very good at maintaining positive interpersonal relationships with others."
In "The Narcissist Next Door: Understanding the Monster in Your Family, in Your Office, in Your Bed—in Your World," author Jeffrey Kluger says, "Narcissists find their way into almost any business organization, where they succeed brilliantly, crash spectacularly, thrive and die and charm and alienate in seemingly equal measure—often in the span of a very short stay before moving on."
Beware of the CEO who is "all hat, no cattle" and stares into the pond!•
__________
Kim is the chief operating officer and chief compliance officer for Kirr Marbach & Co. LLC, an investment adviser based in Columbus, Indiana. He can be reached at (812) 376-9444 or mickey@kirrmar.com.
 
Please enable JavaScript to view this content.