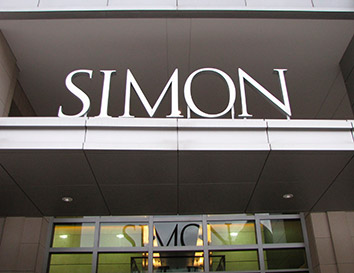 Simon Property Group has been awarded a major victory in a nearly five-year legal battle against 16 insurers following a flood that severely damaged one of Simon's shopping malls in May 2010.
Indianapolis-based Simon sued the insurers over coverage for a $200 million flood loss that took place at the Opry Mills mall in Nashville, Tennessee. The 1.2-million-square-foot shopping center was closed for two years after the flood while repairs took place.
The insurers claimed the policy for the mall only provided $50 million in coverage.
However, earlier this month Davidson County Chancellor Russell Perkins ruled in favor of Simon and ordered the insurers to pay an additional $150 million.
The list of defendants includes Zurich America, Lloyd's of London, Sompo Japan, Ironshore, Liberty Mutual and broker Aon Risk Services.
The defendants had argued Opry Mills was "partially or totally situated" in a "Special Flood Hazard Area" that only protected it to the $50 million level.
A team of attorneys from Indianapolis-based Barnes & Thornburg led by partners Andrew Detherage and Charles Edwards argued that all damages should be covered because the mall was built two feet above the flood plain and because the insurers never listed the mall as being in a high-hazard location.
The court concluded the insurance policies were delivered to Simon in Indiana and, therefore, Indiana law governed the interpretation of the policies. The court also determined that under the language of the policies, the lower $50 million "high hazard" limit did not apply to the Opry Mills mall.
The ruling may not completely close the matter. More than 65 motions and briefs were filed in the days following Perkins' March 13 ruling.
 
Please enable JavaScript to view this content.