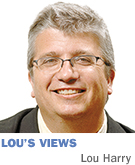 In his new book, "Dirty Bomb" (Oberlin College Press), Ball State University professor Mark Neely looks, poetically, at the impact of terror—actually more like the impact of fear of terror and of terror talk from politicians and the news media—on our everyday lives.
The title poem begins "dear sleeper cell." Another, "Extremist Sonnet," begins with nature imagery—a starfish pressed on the beach "like a crippled hand"—and ends with Daniel Pearl's beheading. A poem with the innocuous title "Humans are terrible drivers" leads to missile silos and Hiroshima.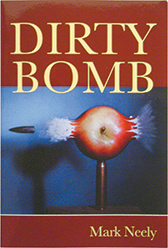 While dread looms throughout "Dirty Bomb," there are also observations that earn smiles. "The way she slid a beer across the bar/made every man a rival," Neely observes in one. In another, he admonishes youth with "no one needs/another photo of you drinking from a Solo cup" and "I've made mistakes but Jesus Christ/you're wearing flip-flops in December."
And what traveler can't relate to, "It didn't matter if your plane was bound/for the domes of Heaven/or the steaming maw of Hell,/you'd be stopping in Atlanta first."
One of 36 NEA Creative Writing Fellows named in February 2015—an honor that carries a $25,000 prize—Neely can be crystal-clear in his writing (as in the wonderful garage-sale tale "I came back from the East") or, sometimes, impenetrable (at least, to me). But he certainly wins points for one of the strangest book-ending images I've ever read—and one I am unlikely to ever forget.I'll allow you to discover that for yourselves.•
__________
This column appears weekly. Send information on upcoming arts and entertainment events to lharry@ibj.com.
Please enable JavaScript to view this content.