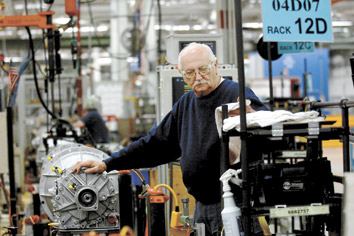 Indiana's unemployment rate dropped to 5.1 percent for May, continuing its recent decline as officials reported the state added nearly 10,000 private-sector jobs.
Figures released Friday by the state Department of Workforce Development show Indiana's jobless mark fell three-tenths of a percentage point last month from the April rate. It is the state's lowest jobless rate since early 2008, before unemployment jumped sharply during the recession.
The Indiana unemployment mark is below the national rate of 5.5 percent for April and down from the state's 6.0 percent mark in January.
Federal figures show about 167,000 people were looking for jobs in Indiana last month.
Please enable JavaScript to view this content.